AUTO DEALER SIGNS
Create awareness,
boost sales!
Create awareness, boost sales!
Advertising is an essential component of a successful auto dealership. The best way to do so is to invest in LED signs that can be placed outside your business and at other popular venues where your target market is likely to notice it. People first need to know about your brand, if not, they will not come to you for their auto needs. Therefore, create a successful advertising strategy by investing in auto dealer signs today!
Loved and trusted by industry leaders
"The sign is awesome. Customers have commented how much easier it is to find us off of Route 106, now that the sign is up. They enjoy the marketing notes and promotions that we post on the sign each day. The sign is a hit with all of our old & new customers -Thank you"
"We recently changed our main entrance from the west to the south after building a new auditorium. We added this sign at the new entrance. Almost everyone uses that entrance now, so our messages are seen much more often. Several in the community have indicated how nice the sign is."
Sammy W.
First Baptist Church
"Our new sign is the talk of our town. Our members have been engaged by people they work with and business people in the area about the church with the "fancy light up sign" Also, had an increase in walk in visitors who say they saw the sign, and had never even noticed there was a church here. We are very pleased."
"I cannot express enough the positive impact our new LED sign has made. We get comments ranging from "It's about time we got with it" to "Our church is the talk of Bella Vista!" I do believe that thanks to our "state of the art" sign that we will see a significant impact on our future attendance. Thank you for making our church one to come in and explore all God has to offer."
Bob W.
Bella Vista Christian Church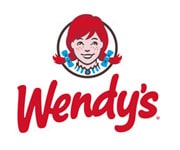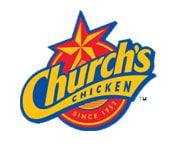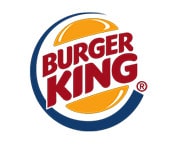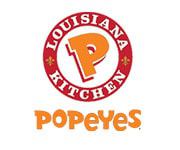 Did You Know
In 2014:
A record breaking 1.05 million people were employed by new car dealerships in U.S.
Per dealership, an average of 64 people was employed.
Employees at auto dealerships earn over $55,000 annually, which was a 3.3% increase since 2011.
Total dealership revenue reached its all-time high of $806 billion, an 8.6% increase from 2013.
Selling one car is a difficult task; selling many cars is difficult times many! This is why employees at an auto dealership have quite a bit of work to do. Of course, dealership managers are understandable when it comes to the daily sales targets because a car purchase is a heavy investment from a buyer's point of view. Yet, this narrow focus on getting the inventory moving means that managers have less time for other important long term matters: advertisements that allure potential customers. If your LED sign that advertises your business is not functioning, you will fail to capture the eye of those folks that would probably be interested in investing in a car.
Clear objectives
Before investing in LED screens, clarify your business objectives first. Imagine your digital signage system is an important road to reaching your audience and also to encourage your employees to work harder. So what factors are you trying to change or improve with electronic messaging? It could be an increase in car sales as well as better customer service from employees.
Know your audience
Since selling cars is your main business, almost anyone above the age of 18 could be considered your primary target market.
Locations where your target market are more likely to be present
Timings during which your target market can be attracted
Language in which your target market should be spoken to
Content management
Your digital communication program can be completely broken apart if your content is incorrect. The best question to ask yourself when preparing content is: what does your target audience need to know? Take some time to properly prepare high quality and sufficient quantity of content to be displayed on your auto dealer signs.
If your LED sign has an eye catching message, all you need is a few seconds to attract exactly the customer you want to reach. An auto dealer sign should display messages that convince a reader to visit the store. Since auto dealers are retail business, price and item advertising is a good idea to instantly attract passersby. Basically, digital signage acts as your 24 hour salesman and if your message is effective, the task of selling a car becomes so much easier! Furthermore, make sure your information is accurate and timely if you want your sign to be successful in making your business a landmark.
If you want to talk to us about Auto Dealer Signs for your business,
or you just want to say hello, we'd love to hear from you
Call us today on (844) 533-2723 or send us a message