DIGITAL BILLBOARDS
Gain a winning edge
With our LED Billboards
Digital Billboards take
outdoor advertising to a whole new level
If you are thinking about investing in LED billboards, LED Craft Inc is a recommended solutions provider for all your billboard needs. You can completely trust us with your investment as we are no doubt the best LED sign manufacturers in St. Louis, USA. Our products are designed and manufactured with the most up-to-date technology in mind and we aim to provide a solution for every digital billboard requirement that our customer has.
The average American traveler spends approximately 20 hours on the road every week. Most of this time is spent driving on the same route every day. A digital billboard investment is a great way to reach such traffic.
Digital Billboards are computer-controlled displays with capabilities that take advertising to a new level.
Change messages multiple times during a campaign.
Cutting-edge dynamic content
Stream posts from social media, live scores and countdowns
Respond to local weather conditions, traffic, and more
In today's ever changing technological world, would you depend on a typewriter for handling all business correspondence? While emails and Smartphones are how the world communicates today, there are still some advertising forms such as manual reader boards that fall way behind this fast-changing world. In reality, the employee responsible for changing this sign usually has the toughest job. Advertising cold drinks during summer means that employee has to climb up there in the scorching heat and change the sign board.
Business owners and other organizations have a much better solution for advertising in a timely and responsive manner, thanks to technology. Digital billboards are more than just an exhibition of bright colors and attention grabbing content. A screen is way more attention grabbing that traditional paper based billboards; it looks more professional and updating is very simple. Furthermore, the creation of Smartphone apps is continuously increasing and consumers are moving more and more towards personalized advertising experiences. Hence customized messaging via digital billboard will soon be possible.
Loved and trusted by industry leaders
"The sign is awesome. Customers have commented how much easier it is to find us off of Route 106, now that the sign is up. They enjoy the marketing notes and promotions that we post on the sign each day. The sign is a hit with all of our old & new customers -Thank you"
"We recently changed our main entrance from the west to the south after building a new auditorium. We added this sign at the new entrance. Almost everyone uses that entrance now, so our messages are seen much more often. Several in the community have indicated how nice the sign is."
Sammy W.
First Baptist Church
"Our new sign is the talk of our town. Our members have been engaged by people they work with and business people in the area about the church with the "fancy light up sign" Also, had an increase in walk in visitors who say they saw the sign, and had never even noticed there was a church here. We are very pleased."
"I cannot express enough the positive impact our new LED sign has made. We get comments ranging from "It's about time we got with it" to "Our church is the talk of Bella Vista!" I do believe that thanks to our "state of the art" sign that we will see a significant impact on our future attendance. Thank you for making our church one to come in and explore all God has to offer."
Bob W.
Bella Vista Christian Church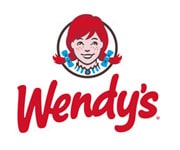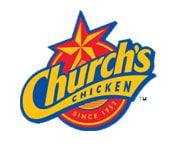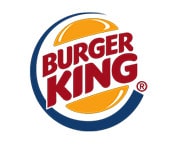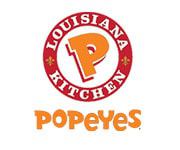 More About Digital Billboards
If you want to talk to us about Digital Billboards for your business,
or you just want to say hello, we'd love to hear from you
Call us today on (844) 533-2723 or send us a message