MOBILE LED SIGNS
Gain a winning edge
With our Mobile LED Signs
Unbelievably easy revenue with Mobile LED Signs!
axis, trains, public buses, trams, delivery vehicles and shuttles are full on perched for expandingmobile-sign the industry of mobile LED signs. Basically, every vehicle could be a messaging device.
This aspect of digital signage is becoming highly popular, particularly in urban areas where vehicles transporting assets can also gain revenue with ad sales capabilities. The driving factors for mobile LED is the attractive display revenue, better technological facilities available and also, advertiser demand.
Loved and trusted by industry leaders
"The sign is awesome. Customers have commented how much easier it is to find us off of Route 106, now that the sign is up. They enjoy the marketing notes and promotions that we post on the sign each day. The sign is a hit with all of our old & new customers -Thank you"
"We recently changed our main entrance from the west to the south after building a new auditorium. We added this sign at the new entrance. Almost everyone uses that entrance now, so our messages are seen much more often. Several in the community have indicated how nice the sign is."
Sammy W.
First Baptist Church
"Our new sign is the talk of our town. Our members have been engaged by people they work with and business people in the area about the church with the "fancy light up sign" Also, had an increase in walk in visitors who say they saw the sign, and had never even noticed there was a church here. We are very pleased."
"I cannot express enough the positive impact our new LED sign has made. We get comments ranging from "It's about time we got with it" to "Our church is the talk of Bella Vista!" I do believe that thanks to our "state of the art" sign that we will see a significant impact on our future attendance. Thank you for making our church one to come in and explore all God has to offer."
Bob W.
Bella Vista Christian Church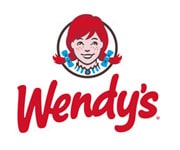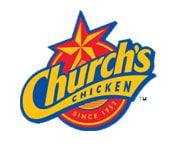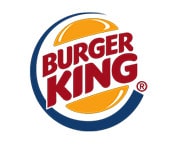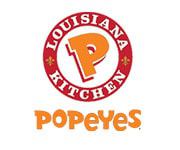 More About Mobile LED Signs
Taxi cabs: operating at 2000 nits brightness, usually a two minute top length is sold in 15 second spots. In addition to a variety of creative layouts, there is scope for geo zoning, week-parting and day-parting capabilities which will be more valuable for advertisers.
Public buses and trains: these vehicles have enjoyed revenues from static advertising since a long time and are now shifting to dynamic signage to further reap the revenues from mobile advertising.
Special use vehicles: tour buses and event vehicles for example are integrating dynamic signage and are gradually growing in popularity.
First responders such as police, fire and ambulance have recently begun bearing dynamic signage not only for public safety and information messaging but also for branding and advertising.
Mobile LED signs are a sensible option for all parties involved and there is no reason why the application of this media should not advance to a wider variety of commercial, public and safety applications.
Almost everyone is equipped with a Smartphone today. It is amazing how you will notice the strong relationship between the screen on the person's hand and the digital screen they see passing by on a vehicle.
Some mobile LED signs also include audio facilities which can trigger mobile browsing, downloading or even making an e-commerce transaction, which means highly valuable brand engagement.
When an image is presented on a moving vehicle, it is extremely eye-catching and because of the flexibility of use of this dynamic media, brands are able to ramp-up their messaging at crucial moments.
Enterprise marketers are keen on reaching the out-of-home audience and mobile LED signs do just that. It guarantees better viewing and geographic targeting.
In addition to just displaying an advertisement, vehicles equipped with mobile LED signs can be transported to event locations to enhance the event experience by showing real-time or pre-recorded video to the audience. Whether it is a sporting event, campaign event, festival, parade, concert, or a public relation activity, any large gathering can benefit from media presentation.
The medium of mobile LED can also be used to pass on information regarding accident sites or natural disasters.
Whether it is a person or a package, for a vehicle operator, the exterior of his vehicle is a new source of revenue.
If you want to talk to us about Mobile LED Signs for your business,
or you just want to say hello, we'd love to hear from you
Call us today on (844) 533-2723 or send us a message