LED Displays for Hotels
Gain a winning edge
With LED Displays for Hotels
Digital signage for hotels imagining the future of hospitality
Competition in the hospitality industry has rapidly increased over the past decade or so. Travelers are always looking for cheaper alternatives for overnight accommodation. Hotels need to add value to their services if they want to continue to attract guests. Superior guest experiences that go beyond just the hotel room requires catering to today's screen-addicted culture and outdoor LED displays for hotels are just the right solution for that.
Loved and trusted by industry leaders
"The sign is awesome. Customers have commented how much easier it is to find us off of Route 106, now that the sign is up. They enjoy the marketing notes and promotions that we post on the sign each day. The sign is a hit with all of our old & new customers -Thank you"
"We recently changed our main entrance from the west to the south after building a new auditorium. We added this sign at the new entrance. Almost everyone uses that entrance now, so our messages are seen much more often. Several in the community have indicated how nice the sign is."
Sammy W.
First Baptist Church
"Our new sign is the talk of our town. Our members have been engaged by people they work with and business people in the area about the church with the "fancy light up sign" Also, had an increase in walk in visitors who say they saw the sign, and had never even noticed there was a church here. We are very pleased."
"I cannot express enough the positive impact our new LED sign has made. We get comments ranging from "It's about time we got with it" to "Our church is the talk of Bella Vista!" I do believe that thanks to our "state of the art" sign that we will see a significant impact on our future attendance. Thank you for making our church one to come in and explore all God has to offer."
Bob W.
Bella Vista Christian Church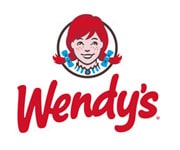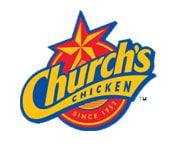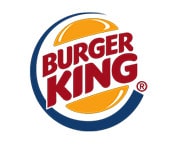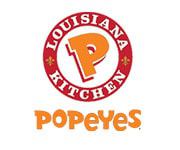 How effective is digital signage for hotels?
Transforming the wall of a hotel lobby into a big-sized LED display is a contemporary solution for hotels to improve the guest experience in a bunch of ways. Not only can this creation be highlighted as a unique, distinctive, and engaging artistic production, but it can also promote the hotel brand, set the desired mood, make information readily available to guests, and display advertisements that generate additional revenue for the hotel. With such outdoor LED displays, hotels can use visually compelling content to encourage customers to upgrade to better rooms and sell tickets to local tourist attractions. Furthermore, since digital content is so easy to update, menus, agendas, event details, weather, and travel conditions can conveniently be displayed on the signage so guests can stay informed.
While your hotel probably already has exterior signage, outdoor LED displays will be a brighter and premium alternative, with much better visibility. Basic details such as room rates, vacancies, discounts, and primary amenities can be shared with passersby.
Create a welcoming environment for guests and event attendees with trendy outdoor LED displays, with event-specific information displayed on the interior signs.
Strategically placed LED signs for hotels can be used as digital hotel directories. A complete directory where there is a maximum flow of guests will inform them of the location of hotel facilities such as the gym, spa, swimming pool, conference rooms, and more.
Assign a few hotels LED signs to highlight hotel amenities such as pictures of popular restaurant dishes, guests lounging around the pool, guests engrossed in a game at the sports bar, masseuse working their way at the spa, meetings taking place at the business center, and so on.
Use digital displays to interact with guests via a software app. Encourage guests to upload pictures and testimonials on their social media profiles with a tag to your hotel profile.
Turn your digital display into unique art displays. When signs are not in use, feature different art displays at different times of the day.
To cater to guests that are not from the area, share helpful information such as local news, weather, time, tourist locations, nearby restaurants, public transport details, car rentals, airport information, driving tips, route details, and so on. The digital sign can also be used as emergency alerts. Ideally, this hotel LED sign would be placed in the lobby area or behind the check-in/check-out desk.
Switch to digital wall menus instead of traditional menus in your hotel restaurant. These are fast and easy for customers to skim through. Moreover, updating the menu and pricing is very simple and you can include tempting photos of the cuisine along with other nutrition and dietary information for each item.
Digital signage can go beyond just the lobby and restaurant – hotel gift shops, spas, and other service areas can also be enhanced with modern LED displays.
Advertise hotel promotions, room rates, loyalty discounts, spa packages, meeting room rentals, wedding packages, and so on.
Earn additional revenue by promoting nearby businesses and providing ad spots for local retailers in your hotel LED signs.
LED signs for hotels are long-lasting, use up 80% less energy compared to fluorescent signs, and eliminate the need to print paper signs. Hence these are an overall green and cost-effective signage solution.
LED Craft Inc manufactures a wide range of premium quality digital signage solutions that cater to the needs of the hotel industry. From video walls to transparent LED walls to LED displays in a variety of sizes and shapes, we have it all.
LED displays from LED Craft Inc have high resolution and brightness levels to suit both indoor and outdoor solutions.
We offer durable and high quality outdoor digital signage that withstands the external environment and also enhances the visual impact of your brand.
For maximum operational efficiency, LED Craft Inc provides all-in-one display solutions.
Our product components are easy to install by the end-user. If assistance is required, our team is always available.
Our digital signage platform is integrated with a media player and the software is ready to use with pre-designed content templates.
Latest LED display designs manufactured by LED Craft Inc offer a modern and sophisticated appearance to elevate your hotel's brand image.
If you want to talk to us about LED displays for your business,
or you just want to say hello, we'd love to hear from you
Call us today on (844) 533-2723 or send us a message