Programmable LED Sign
Yields the highest results compared to other marketing mediums
INCREASE YOUR BUSINESS BY AS MUCH AS 150%
According To The U.S. Small Business Administration…
SBA Logo Digital Sign Boards – LED CraftElectronic message centers are not only the best but also the most cost effective method of paid advertising. Source: SBA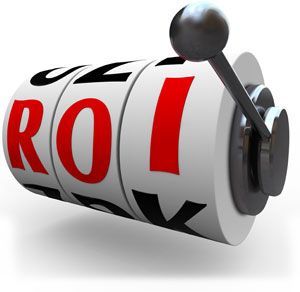 Survey says it's the
most effective advertising method
A group of business owners had introduced a programmable LED sign in their offices recently. This group was surveyed to obtain details of exactly what attracted new customers to their business. Majority of the owners pointed out that word of mouth was what was most effective as compared to any other advertising method. However, there were other opinions for businesses that had electronic message centers. From 12000 firms surveyed, 46% of first time customers for a particular company said that it was the signage that convinced them to come in.
According to the Small Business Administration of USA, electronic message centers are not only the best but also the most cost effective method of paid advertising. These electronic message centers allow business owners to experience an increase in turnover from 15% to a whopping 150%!

EXAMPLE
A small business generating $1,000/day in revenue adds an electronic message center, the business soon increases by 15%, adding another $150/day in revenue. Assuming the business is open only 6 days/week:
Additional Revenue
$900/week
$46,800/ year
Benefits of an electronic message board…
With an LED message board, a business has a lot of flexibility in the messages displayed. Not only is it the most cost effective form of paid advertising but with it comes the benefit of displaying an infinite number of messages and editing every message as and when required. Furthermore, different messages can be displayed at different times of the day so as to better target the correct audience and to market products and services within the right target area. These signs can act as a company's 'salesman' on the streets and can give your business site a quick "brand". Also, because the message board is electronic, attractive logos, images and videos can be displayed in order to better promote the company's products and services.
Maximum value for money…
Most often, 'cost per thousand exposures' is the critical deciding factor in selecting an advertising medium for a business. Based on this, it is proven that besides electronic message display, no other advertising method is more effective. For instance, imagine you invest $15000 to purchase an electronic message center. Keeping in mind that you could use this for approximately 11 years, the average cost per day for this new investment would be $3.70. By studying a traffic analysis report, you find out that 10000 vehicles are driving by you business on a daily basis. Using this calculation, the cost per thousand exposures would be below $0.37, which is definitely much less than any other media form today!
$6.26
Television ads. per 1000 ads.
$7.39
Cost on average for Newspaper ads.
$5.47
Radio ads. per 1000 exposures
Free Personalized Traffic Analysis
Understanding The Return On Your Investment
Call us to inquire 877-776-2909 or send us a message