LED STREET LIGHT SOLUTIONS
Gain a winning edge
With LED Street Light Solutions
Finally, the Streets too are going digital!
LED signs and digital media is the latest in all industries. It is what everyone is talking about. Street LED signs are real and they do exist in the real world. The features of this dynamic directional signage make it perfect for use in trade shows, brand events and outdoor festivals. It also helps particularly for way finding on streets and highways when you are in an unfamiliar territory.
Loved and trusted by industry leaders
"The sign is awesome. Customers have commented how much easier it is to find us off of Route 106, now that the sign is up. They enjoy the marketing notes and promotions that we post on the sign each day. The sign is a hit with all of our old & new customers -Thank you"
"We recently changed our main entrance from the west to the south after building a new auditorium. We added this sign at the new entrance. Almost everyone uses that entrance now, so our messages are seen much more often. Several in the community have indicated how nice the sign is."
Sammy W.
First Baptist Church
"Our new sign is the talk of our town. Our members have been engaged by people they work with and business people in the area about the church with the "fancy light up sign" Also, had an increase in walk in visitors who say they saw the sign, and had never even noticed there was a church here. We are very pleased."
"I cannot express enough the positive impact our new LED sign has made. We get comments ranging from "It's about time we got with it" to "Our church is the talk of Bella Vista!" I do believe that thanks to our "state of the art" sign that we will see a significant impact on our future attendance. Thank you for making our church one to come in and explore all God has to offer."
Bob W.
Bella Vista Christian Church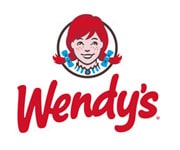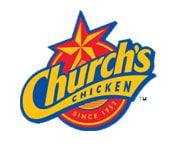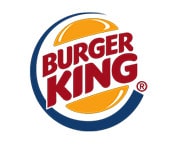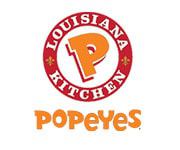 Did You Know?
Los Angeles is a city which operates over 210,000 street lights along a course of 4500 miles of streets. They took up a project to transfer all these lights to LED in a span of 16-24 months. As a result, a research report predicted that the shipping of street LED lights will increase from less than 3 million to over 17 million by 2020. This is because other cities will observe the benefits of the project carried out in LA and may want to do the same. Approximately 40% of a city's electricity bill comes from street lighting and if this were to reduce, a lump sum could be saved.
An update on the project stated that after 114,067 units were replaced from HPS lights to LED lights, annual electricity savings came up to $5,325,793, which accounted for 63.3% of total electricity savings.
The biggest advantage of street LED lights when compared to traditional lighting is its energy efficiency. In fact, with further research, newer models of street LEDs are improving the levels of energy efficiency.
A 901 milli-watt LED Street light has a luminance level which is the same as a traditional street light, but it consumes 50% less energy. Moreover, an LED light will never stop working all of a sudden. Instead, it will decrease its luminance levels gradually over time until the lighting is so low that it has to be replaced.
Better night time visibility and safer to the eyes because of uniform distribution of lights, eliminating darker areas in between poles.
Lesser direct and reflected up light, which is the main source of urban sky glow.
Depending on the design and source of LED lighting used, energy savings of 40-80% is possible.
Street lighting maintenance savings of 50-75% is possible.
Longer lifetime: usually 10-15 years. This is approximately double or even four times more than the traditional HPS lighting methods.
Will never incur a catastrophic failure. Gradually burns out over time.
Higher accuracy of color rendering, hence drivers are more easily able to recognize potential hazards on the road.
Street LED lights can be quickly turned on and off. Traditional lighting first needs to heat up after it is switched on and then only full brightness level appears.
No issues with immediate restart, in the case of a power interruption for example.
LED lights do not have any mercury or lead components; hence no poisonous gases are released in the case of damage.
Due to the elimination of ultraviolet light component in LED lights, they do not attract nocturnal insects' as much as traditional lights.
Traditional lighting methods capture the upwards emitting light with a reflector. But LED lighting panels do not need these reflectors and its design can eliminate the coverage for a refractor. Hence LED street lighting equipment is more optically efficient.
Lesser glare in the downward direction. Therefore less light is directed towards the driver's eyes.
Unlike traditional lighting, street LED lights have the same levels of light output even during low temperatures in winter.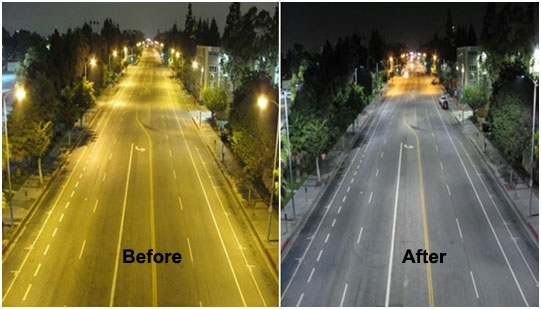 For smaller townships, converting all street lights into LED format at once would be easier. Larger cities however should carry out the project in stages. Here's how you can conduct an audit of the current inventory and light levels of your city's street lights:
Take a count of every pole that has a GPS location
Note down what kind of lighting is used on every pole. This could be a decorative acorn, decorative teardrop, and cobra head and so on.
Note the wattage and lamp source of every light.
Identify who owns and maintains each light.
After having carried out this observation, a lighting designer from LED Craft Inc can assist you in performing the rest of the conversion of traditional lights into street LED lights.
If you want to talk to us about Digital Billboards for your business,
or you just want to say hello, we'd love to hear from you
Call us today on (844) 533-2723 or send us a message