OUTDOOR LED SIGNS
Gain a winning edge
With our LED Billboards
Transform your business image
with a creative outdoor LED sign!
A sign is a perfect reflection of your business. This is the very first impression that your business presents to the vehicles passing by. How effective your LED sign will be depends on its readability, visibility and attractiveness. There is nothing else that can enhance your business image any more than an attractive outdoor LED sign can.
At LED Craft Inc, we have firsthand experience of how outdoor signage can positively affect a business in terms of profitability and financial health. We are a leading manufacturer of premium quality outdoor LED signs in St. Louis, USA. You won't have to think twice about trusting us in providing a solution for all your signage needs today.
An effective outdoor digital signage will increase branding, name recognition and awareness of your business amongst the public. It is true that not all drivers and passersby will convert into a sale; however, your business name and location will at least be reinforced every time they pass by.
Although businesses are currently using other forms of advertising media, they still do divert some of their advertising budget towards investing in an outdoor LED display in order to increase exposure, volume of business and customer acquisition – all this without the need to spend any additional revenue. In fact a digital sign is the only form of advertising that a business actually owns – as a fixed expense on a permanent asset. Every other advertising medium is temporary and has recurring expenses. If you consider the total lifetime of an LED sign, it gives you a much lower cost-per-thousand exposure as compared to other forms of advertising.
Loved and trusted by industry leaders
"The sign is awesome. Customers have commented how much easier it is to find us off of Route 106, now that the sign is up. They enjoy the marketing notes and promotions that we post on the sign each day. The sign is a hit with all of our old & new customers -Thank you"
"We recently changed our main entrance from the west to the south after building a new auditorium. We added this sign at the new entrance. Almost everyone uses that entrance now, so our messages are seen much more often. Several in the community have indicated how nice the sign is."
Sammy W.
First Baptist Church
"Our new sign is the talk of our town. Our members have been engaged by people they work with and business people in the area about the church with the "fancy light up sign" Also, had an increase in walk in visitors who say they saw the sign, and had never even noticed there was a church here. We are very pleased."
"I cannot express enough the positive impact our new LED sign has made. We get comments ranging from "It's about time we got with it" to "Our church is the talk of Bella Vista!" I do believe that thanks to our "state of the art" sign that we will see a significant impact on our future attendance. Thank you for making our church one to come in and explore all God has to offer."
Bob W.
Bella Vista Christian Church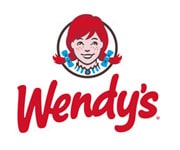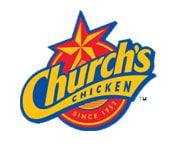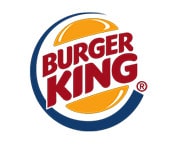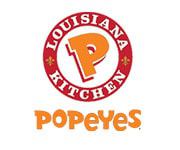 It has been found that most of us spend over 20 hours a week in our vehicles travelling more than 200 miles every week. This obviously means that there is plenty of time for us to notice all sorts of billboard advertising.
When asked about whether or not we pay attention to those outdoor LED signs, a recent survey showed that 71% of drivers often make it a point to read messages on billboards. 37% of drivers reported that they did not notice outdoor advertising every time they passed one but they did look at them most of the time.
Another interesting set of statistics found from the survey was about how outdoor digital signage influence purchasing and other decision making:
Hence we can conclude that outdoor advertising is effective in terms of people noticing it and being influenced by it to some extent. However, you cannot just put up an LED sign for the sake of having a billboard. It has to be done right!
Digital signage, as it name suggests is a sign that is digital. But you have to be careful in what digital information you display on the sign. With the help of digital signage hardware and software, it is surprisingly easy how you can take content and transform it into a completely new way to drive sales and create awareness for any brand. Getting your digital sign right can give your business a whole new outlook in terms of the future of advertising.
Investors in outdoor LED displays should know that putting an image on a screen is not enough to create an impact. Your business needs to have a clear strategy for digital branding based on your location. For outdoor digital signage to actually increase sales, you have to put your minds past a simple exterior, figure out exactly what customers want and give them just that.
THE RIGHT WAY
Simplicity: six words or less should be the general rule of thumb.
When reading outdoor billboards, viewers are always on the move and do not have much time to read lengthy information.Six seconds is the average time allocated for a person to capture the message displayed while driving by. Therefore, six words is the limit to successfully get your message across.
Be smart, not too clever
Billboards that are boring will often be ignored. Smartly designed outdoor LED signs will seize attention and create an eternal impression. However, if you try to be too clever, the audience will be lost and confused in trying to figure out the message you are trying to put across. After having seen your LED display, viewers should have a sense of fulfillment because they managed to understand the message.
Say it by showing it.
Produce a creative billboard design with the use of appropriate images and colors. Today, visuals are more attractive so make use of outdoor LED signs to include animations and 3D images. You have the opportunity to design an attractive and memorable advertisement. Be sure to avoid inappropriate images and vibrant colors.
WRONG
Billboards become a distraction
Although you want your outdoor LED sign to get noticed within the six second time frame, you don't want it to be the cause of road accidents. When designing your sign, create a fine balance between being noticed just enough to not be a distraction.
Expecting direct response from viewers
Crowding up your billboard with too much contact information is useless. Outdoor advertising is a secondary medium which is suitable for a quick message, to build brand image and provide campaign support. For more intimate conversations with your target market, use other advertising forms such as television, flyers, websites and email.
Outdoor LED displays are divided into three main categories that you can choose from. Be careful when making your decision as the investment results in more customers, and choosing the wrong sign for your business will be a huge disappointment.
Full Color
Full color LED signs are great for big and small organizations. These are often noticed in crowded public places such as airports and shopping malls. Full color displays can be used by companies to advertise a product or service, convey an important business message, make an announcement and so on.
Wide range of color options available
Extremely high quality LED
Wide viewing angle
Superior video color processing
Easy maintenance
Great viewing distance
Large storage capacity
Ability to schedule messages
Networking capabilities
Five year warranty
Tri Color
If your business owns a sign board that is unattractive and is losing customers because of that, investing in a tri-color outdoor LED sign is the perfect solution for an eye-catching and memorable advertisement. With tri color signs, the business owner has an opportunity to make the design more attractive by using more than one color.
Availability of three colors: red, green, yellow
PC or remote model options available
High quality LEDs
Networking capabilities
Ability to schedule messages
Five year warranty
Single Color
Sometimes, instead of using too many colors, one single color can create a better impact on viewers. Businesses often use single color outdoor LED signage for displaying product and discount offers.
Available in red
Good viewing angle
Double LEDs for added brightness
PC or remote model available
Networking capabilities
Images and animations can be preloaded
Five year warranty
Digital outdoor advertising is something that is available 24/7. By exhibiting a well designed tailor made outdoor LED display, customers are unable to turn it 'off', unlike what they can do for cookies and ads on the internet. Therefore outdoor digital signage has the ability to target those 'hard to reach' customers. Customized signage is the best way to capture attention of those who will most probably be your potential customers. Furthermore, outdoor signage combines well with mixed media, thereby seamlessly fitting into all your other advertising campaigns.
People like outdoor advertising and appreciate businesses that put thought and pride in coming up with clever outdoor LED signs. In reality, people often judge a business by how it is perceived on its sign. Hence this investment is one definitely worth making. Let our friendly team at LED Craft Inc help you out in a successful outdoor advertising campaign for your business.
Why Choose LED Craft
As suppliers of church LED signs, we sell directly to end users and distributors with no mediator involved.
We offer attractive discounts for bulk orders
In addition to manufacturing, we provide other services such as content management. If you are in need of premium graphical content, we have partners who will do a great job for you.
LED Craft uses the latest technology in manufacturing its LED displays and thereby produces the best quality LED screens available in the market.
If you want to talk to us about Digital Billboards for your business,
or you just want to say hello, we'd love to hear from you
Call us today on (844) 533-2723 or send us a message