STAGE REENTAL LED SIGNS
Gain a winning edge
With Stage Rental LED Signs
Make your show stand out with
Stage Rental LED Signs
For high end events such as entertainment shows, fashion shows, charity shows, concerts and so stage-signon, stage rental LED signs are often required. This multimedia LED display system is able to create virtual scenes, vivid color effects, abstract images and illusive effects which help enhance the background of the digital stage. With easy installation and dismantling at competitive prices, as well as excellent screen brightness, a stage rental LED sign will be the highlight of your stage show!
Loved and trusted by industry leaders
"The sign is awesome. Customers have commented how much easier it is to find us off of Route 106, now that the sign is up. They enjoy the marketing notes and promotions that we post on the sign each day. The sign is a hit with all of our old & new customers -Thank you"
"We recently changed our main entrance from the west to the south after building a new auditorium. We added this sign at the new entrance. Almost everyone uses that entrance now, so our messages are seen much more often. Several in the community have indicated how nice the sign is."
Sammy W.
First Baptist Church
"Our new sign is the talk of our town. Our members have been engaged by people they work with and business people in the area about the church with the "fancy light up sign" Also, had an increase in walk in visitors who say they saw the sign, and had never even noticed there was a church here. We are very pleased."
"I cannot express enough the positive impact our new LED sign has made. We get comments ranging from "It's about time we got with it" to "Our church is the talk of Bella Vista!" I do believe that thanks to our "state of the art" sign that we will see a significant impact on our future attendance. Thank you for making our church one to come in and explore all God has to offer."
Bob W.
Bella Vista Christian Church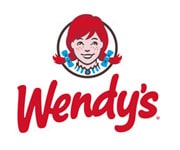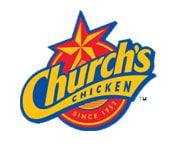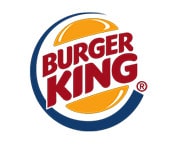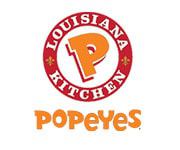 Did You Know?
The Calgary Stampede, which has earned the reputation of being "The Greatest Outdoor Show on Earth", originated back in 1923 and is an annual event which attracts about 1.2 million visitors. This year, the event has deployed massive stage rental signs – as large as 144 square feet. The 10 day event features stage shows, concerts, parades, agricultural competitions and other special events such as rodeo and bull riding. Another addition this year is a 16×9 foot 6mm HD LED display to entertain those in the grandstand. This is a portable stage LED sign and will be moved to different locations in the venue based on the events taking place and the time of day. The unique stage rental display will broadcast live videos as well as programmed information. Throughout the remainder of the year, this screen will be used by other conventions, exhibitions and so on.
Should feature the latest LED video technology and include a professional audio and video system for processing multiple signals. This ensures high quality signal processing for high fidelity images.
Format of 16:9 required to ensure compatibility with the latest standards of broadcasting.
Capable of being controlled by two computers in the event of a technical failure.
Built in generator is an added bonus.
The external cabinet of the LED display should be light, easy to disassemble and transport. Set up time should be under an hour.
The LED sign should be able to support all sorts of video files such as AV, DP, VGA, DVI, HDMI and so on.
Brightness on the screen should be adjustable and customizable at 256 levels. This allows for a variety of display batches being used.
A stage rental LED sign should be waterproof and eligible for outdoor use.
Refreshing frequency should be high because of the need to keep changing images continuously without showing the blink in between.
Make sure your screen is placed in a way that is accessible by everyone in the audience; consider the convenience of their head movement to see the screen. Also, in placing your screen, make sure it doesn't interfere with the live speaker. Keep the screens high enough so as to avoid blocking the speakers, which will be a problem for cameras trying to capture a video of the event. Lastly, your screen should be large enough for people at the back row to clearly read your message.
If you want to talk to us about Stage Rental LED Signs for your event,
or you just want to say hello, we'd love to hear from you
Call us today on (844) 533-2723 or send us a message