CHURCH SIGNS
Gain a winning edge
With our LED Church Signs
Magnify your reach LED Signs are
an essential part of church communication
There is a strong correlation between tough economic times and the growth experienced in your church? At times when people are in search of hope, your church is given just the opportunity to extend its reach. This desire to engage more actively with congregations and the outside community is encouraging churches to integrate LED signs and other technology associated with it into their facilities.
The incorporation of live presentations with LED screens, videos, concert-grade sound systems and digital communications platforms will give your church a complete makeover and convert it into a more sophisticated place of worship.
With LED Church signs you are not just expanding your reach but also interacting with your congregation in a modernized way. With visible and vibrant imagery during church services, you are enhancing the overall atmosphere of the sanctuary. LED signs can transform the way your church performs all religious services and other special events.
Your investment with LED Craft will guarantee reliability, quality and simplicity of use.
Here is a breakdown of cost per 1000 people of different advertising forms for Churches:
TV/Radio: $5.47 – $17.78
Magazine/Newspaper: $7.39 – $22.95
Direct Mail: $3.00 – $5.00


Loved and trusted by industry leaders
"The sign is awesome. Customers have commented how much easier it is to find us off of Route 106, now that the sign is up. They enjoy the marketing notes and promotions that we post on the sign each day. The sign is a hit with all of our old & new customers -Thank you"
"We recently changed our main entrance from the west to the south after building a new auditorium. We added this sign at the new entrance. Almost everyone uses that entrance now, so our messages are seen much more often. Several in the community have indicated how nice the sign is."
Sammy W.
First Baptist Church
"Our new sign is the talk of our town. Our members have been engaged by people they work with and business people in the area about the church with the "fancy light up sign" Also, had an increase in walk in visitors who say they saw the sign, and had never even noticed there was a church here. We are very pleased."
"I cannot express enough the positive impact our new LED sign has made. We get comments ranging from "It's about time we got with it" to "Our church is the talk of Bella Vista!" I do believe that thanks to our "state of the art" sign that we will see a significant impact on our future attendance. Thank you for making our church one to come in and explore all God has to offer."
Bob W.
Bella Vista Christian Church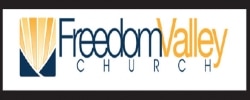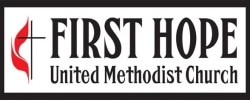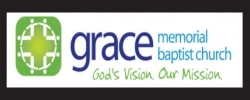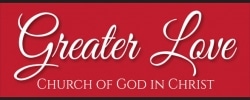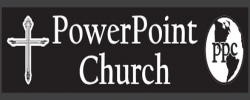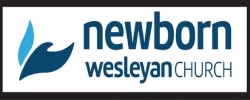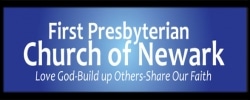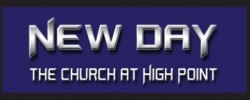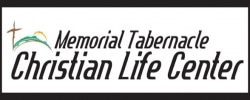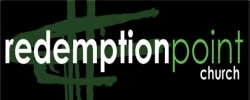 More About Church LED sign
All these benefits ultimately result in saving time and money by adapting to a form of digital communication method.Church LED signs offer a detailed, yet cost effective form of communicating information in a regular manner, compared to using printed posters and flyers which waste a lot of time and resources with frequent updating.
Transitioning to a dynamic digital signage network is the best way to avoid such wastage and adapt to a means of effective communication. In addition to that, an LED signage system provides a multi-faceted platform for communication with a modern, clean and up-to-date look. LED craft manufactures digital Church signs using the latest technology and is known for providing reliable products.
Easily share updates with your congregation and outside community
Highlight upcoming events and activities
Support congregation members
Enhance worship experience
Some churches have a huge campus which supports ministry programs, educational programs and much more. LED signs can be placed outside each room on the church campus to inform visitors about what is taking place within that room. For example, if it is a class, details regarding that class such as subject, time, instructor name, and other graphics related to that particular class. The church no longer has to keep a volunteer on campus to direct people to classrooms and distribute printed material. Outdoor church signs are also useful for large church campuses to help keep the neighboring community updated about the events and activities taking place inside the church campus. The content on these LED church signs can be scheduled on a rotation basis so that manual updating of information is not needed.
Make LED signs from LED craft an integral part of the worship experience at your church. Quality displays manufactured by LED craft have the ability to produce content in a visually striking manner, along with easy generation or real-time content, thereby increasing the effectiveness of how a church communicates with its congregation.
You can reach thousands of people for just a few pennies with digital church signs, not just once but repeatedly reach them without adding to your expenses!
All you have to do is head out to the front yard of your church and invest in an outdoor church sign for a solution to the most cost effective:

Advertising form
Technique for growing your church community

If you already have a stationary outdoor church sign, transform it into a digital church sign so that you can display several messages to the same audience and communicate more effectively as a result.
The longer you use an LED sign, the more you save:

Longer life span of LED bulbs as compared to incandescent lighting
Less energy used, hence lower utility costs
Further savings possible with inbuilt environmentally friendly brightness scheduler

LED Craft provides easy lease options available to reduce the burden of your initial investment.
Church LED signs are the best dollar-for-dollar advertising form available today!
If you want to talk to us about Church Signs for your Church,
or you just want to say hello, we'd love to hear from you
Call us today on (844) 533-2723 or send us a message