FIRE DEPARTMENT LED SIGNS
Gain a winning edge
With our Fire Department Signs
Notify your community LED signs are an
essential part of public service announcements
Fire departments are a busy place and are always full of emergencies. Firefighters are required to drive through the city as fast as possible and climb up on top of the highest of ladders. Every single day, these highly trained professionals are risking their lives to fight with fires. As emergency professionals, the success of their operations depends heavily on effective communication. Investing in fire department signs will assure you that firefighters are aware of important announcements, information, emergency details and so on.
Loved and trusted by industry leaders
"The sign is awesome. Customers have commented how much easier it is to find us off of Route 106, now that the sign is up. They enjoy the marketing notes and promotions that we post on the sign each day. The sign is a hit with all of our old & new customers -Thank you"
"We recently changed our main entrance from the west to the south after building a new auditorium. We added this sign at the new entrance. Almost everyone uses that entrance now, so our messages are seen much more often. Several in the community have indicated how nice the sign is."
Sammy W.
First Baptist Church
"Our new sign is the talk of our town. Our members have been engaged by people they work with and business people in the area about the church with the "fancy light up sign" Also, had an increase in walk in visitors who say they saw the sign, and had never even noticed there was a church here. We are very pleased."
"I cannot express enough the positive impact our new LED sign has made. We get comments ranging from "It's about time we got with it" to "Our church is the talk of Bella Vista!" I do believe that thanks to our "state of the art" sign that we will see a significant impact on our future attendance. Thank you for making our church one to come in and explore all God has to offer."
Bob W.
Bella Vista Christian Church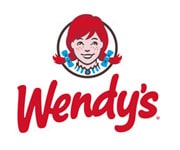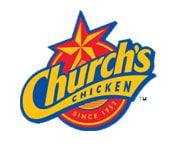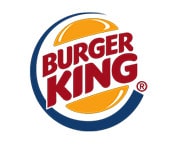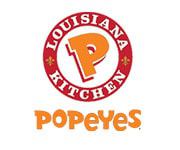 Did You Know?
In the United States, as of a recent survey, there are 1,140,750 local firefighters. Out of these,
Career firefighters: 31% (354,600)
Volunteer firefighters: 69% (786,150)
Usually those in communities of less than 25000 people are more likely to be voluntary firefighters
Fire departments responsible for protecting larger communities have a higher percentage of firefighters in the 30-50 age groups than smaller communities
One might think that so many people become firefighters because it is heroic and adventurous. However, becoming a firefighter requires more than just strength and hard guts. Therefore, in a department that undertakes responsibility to such a vast extent, LED signs are the perfect answer to guarantee effective communication.
For the management of employee training
LED Signs can be used to display training videos as well as demonstrate any new procedures that firefighters should be aware of. Empowering workers through education is an effective way of improving communication between colleagues. Furthermore, firefighters do not need to spare extra time or gather at a different location to be informed regarding these new procedures. Firefighters are constantly on the move. Therefore, when these videos are shown repeatedly at different times of the day, management can be well assured that all firefighters have had their turn to view the information.
Motivation for a stronger corporate culture
Fire departments are a vast organization and all branches throughout the country are interconnected. Similar to companies in the business world, fire departments too must make use of electronic signage to distribute messages and communicate mission goals within the nationwide network. This will create a stronger connection between firefighters and together they will serve to save as many lives as possible.
In addition to refining the bond between workers, LED signs can be used within fire departments to publicly recognize the performance of outstanding firefighters. By doing so, the positive environment amongst others is simulated and there is a sudden boost in morale to serve harder and be a hero.
Sharing of statistics
Internal analytics such as monthly successful operations, reasons for unsuccessful operations, duty rosters of firefighters, annual count of firefighters serving the department/country, and so on can be displayed on fire department LED signs. This information is useful for firefighters to know what role they have played in serving the nation.
Customized messages relevant to various locations can be displayed on electronic signs. For example, an emergency fire situation in Houston is displayed on the screens of the closest fire department. It is important for the signs to be strategically located so that it is visible at a glance to all firefighters around the area. Furthermore, safety announcements can be displayed to prevent accidents and assist firefighters to save as many lives as possible.
If you want to talk to us about Fire department signs for your business,
or you just want to say hello, we'd love to hear from you
Call us today on (844) 533-2723 or send us a message