STADIUM LED SIGNS
Gain a winning edge
With Stadium LED Signs
Stadium LED Signs get Bigger and Better!
Whether you own a race track, football stadium, or ballpark, bringing your fans close to the action is just not enough. Give them a gigantic video display that makes a scratch on one's face look like Mt. Everest and they will be more than happy!
Loved and trusted by industry leaders
"The sign is awesome. Customers have commented how much easier it is to find us off of Route 106, now that the sign is up. They enjoy the marketing notes and promotions that we post on the sign each day. The sign is a hit with all of our old & new customers -Thank you"
"We recently changed our main entrance from the west to the south after building a new auditorium. We added this sign at the new entrance. Almost everyone uses that entrance now, so our messages are seen much more often. Several in the community have indicated how nice the sign is."
Sammy W.
First Baptist Church
"Our new sign is the talk of our town. Our members have been engaged by people they work with and business people in the area about the church with the "fancy light up sign" Also, had an increase in walk in visitors who say they saw the sign, and had never even noticed there was a church here. We are very pleased."
"I cannot express enough the positive impact our new LED sign has made. We get comments ranging from "It's about time we got with it" to "Our church is the talk of Bella Vista!" I do believe that thanks to our "state of the art" sign that we will see a significant impact on our future attendance. Thank you for making our church one to come in and explore all God has to offer."
Bob W.
Bella Vista Christian Church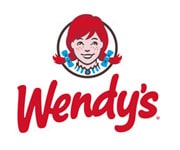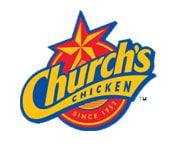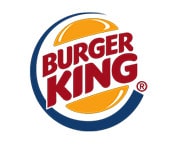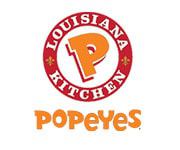 Did You Know?
On Saturday, 26
th
July 2014, EverBank Field, which is the home of NFL Jacksonville Jaguars, unveiled 35.5 million LEDs, making it the world's largest HD video display. Glance below to have an idea of what that gigantic screen looks like from your seat and one is bound to wonder if anyone will actually watch the game or just be mesmerized by the HD television on steroids?

The unveiling featured two humongous end zone displays. Each of these displays measured:
60 feet high
362 feet wide
13HD pixel layout
A digital canvas of over 21,700 square feet, making each display longer than a football field
Can display three maximum sized HD windows to provide optimum versatility during any event.
Any LED sign will vary in performance once it is put to use and as it ages during its use. To address these issues, we have put together our years of experience to improvise on the visual appearance of stadium LED signs. Our solution makes sure you are provided with top quality visual performance all throughout the life of your digital signage.
The design of a Stadium LED sign has a unique structure as it can be used in many sporting stadiums such football, basketball, and can also be used as scoreboards and multi-function screens at these sporting stadiums. Each stadium LED display has its own special requirements and we will discuss a few below.
For sports such as football, the module mask should be soft so as to prevent players from being injured if they happen to bang into the screens during play.
Back brackets should be adjustable so that screens can be adjusted to various angles to allow for wider viewing and reaching a larger audience.
The refresh rate frequency should be very high when it comes to live broadcasting of sports matches. A frequency of about 9600 HZ will guarantee flicker free activities on your stadium LED sign.
A dual computer control system is needed to make sure the broadcasting is not interrupted in case of technical issues arising while the match is going on. The second computer system will act as an immediate back up.
DIP technology should be used in order to provide maximum brightness levels to the audience for optimum clarity under direct sunlight.
The cabinet design should be waterproof so as to withstand outdoor weather conditions.
The software design should be catered to a variety of sports such as baseball, basketball, football, and so on.
If used for multifunction sporting display:
Fast lockers on the corners of the cabinet in order to ensure quick installation and dismantling.
Flight case packaging is a bonus for convenience when the stadium LED display has to be moved from one site to another.
If you want to talk to us about Stadium LED Signs for your business,
or you just want to say hello, we'd love to hear from you
Call us today on (844) 533-2723 or send us a message