GAS PRICE SIGNS
Gain a winning edge
With LED Gas Price Signs
LED gas price signs are proven to bring in more traffic
We are all aware that electronic message boards are brighter and more visible to motorists compared to any other method of signage. You can out-power all other signage on the road and make sure potential customers see your message before they glance around at the other signs.
Loved and trusted by industry leaders
"The sign is awesome. Customers have commented how much easier it is to find us off of Route 106, now that the sign is up. They enjoy the marketing notes and promotions that we post on the sign each day. The sign is a hit with all of our old & new customers -Thank you"
"We recently changed our main entrance from the west to the south after building a new auditorium. We added this sign at the new entrance. Almost everyone uses that entrance now, so our messages are seen much more often. Several in the community have indicated how nice the sign is."
Sammy W.
First Baptist Church
"Our new sign is the talk of our town. Our members have been engaged by people they work with and business people in the area about the church with the "fancy light up sign" Also, had an increase in walk in visitors who say they saw the sign, and had never even noticed there was a church here. We are very pleased."
"I cannot express enough the positive impact our new LED sign has made. We get comments ranging from "It's about time we got with it" to "Our church is the talk of Bella Vista!" I do believe that thanks to our "state of the art" sign that we will see a significant impact on our future attendance. Thank you for making our church one to come in and explore all God has to offer."
Bob W.
Bella Vista Christian Church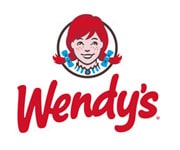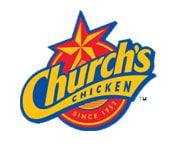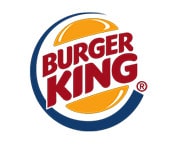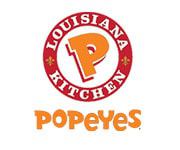 More About LED gas price signs
Exhibit food available in your restaurant
Inform customers of special ongoing promotions at the convenience store
Target niche groups like families on a road trip or long-haul truckers
Announce special roadside maintenance facilities available on your site
Outdoor LED Gas Price Signs
LED gas price signs require attention from drivers passing by; therefore your sign needs to be eye catching in order to stand out amongst your competitor's signs. Only then can your business accomplish the objective of being the first stop for those in need for gasoline. At LED Craft Inc., we understand the special requirements of business owners in every industry and you can trust our professionals to give you the best bet for your electronic sign board.
With constantly fluctuating gas prices, it is very important that you keep your gas price sign up-to-date. Stop wasting time with traditional message boards that require an employee to change the sign by hand. Instead, invest in an LED gas price sign and make the updating process much faster and easier. You can program the sign to update automatically as the rates change online within the comfort of your own office.
LED gas price signs have much less power consumption and a longer lifespan compared to competing signage forms. Therefore, there is added cost effectiveness with LED signs. Although the initial investment may be high, you will have a highly effective ROI throughout the lifespan of an electronic message board.
In addition to changing gas price signs on your LED, you can display much more information because of its 1/10th power available for other lighting alternatives. Information such as company logo, restaurant details, multiple gas prices and much more can be displayed.
As you can see, LED gas price signs are a great way to advertise your business. You can save costs, be the first to be noticed and grab more traffic to your gas station. With today's unstable gas industry, every plus point available has to be siezed.
Come to our professionally trained team of experts to design, manufacture and install your LED gas price sign while making sure your business gets all the plus points involved. We guarantee our service will not disappoint you.
Did you know?
It was approximately a century ago, 1915 to be precise, when the first ever gas signs were elevated outside gas stations. Initially, the purpose of these signs was to make the brand more popular rather than just displaying the price of gas. The reason behind this is only the wealthy owned a car and were able to drive during those days, hence fuel costs were irrelevant for those who were able to afford a car.
However, as time went on, cars were no longer a status symbol but became a necessity, and were accessible to all kinds of people. As a result, gas prices became more and more important. The year 1929 saw the beginning of the Great Depression where the sales and usage of vehicles drastically decreased, and competition was at a high for gas customers. Gas price signs then became used for displaying gas prices so that consumers were able to choose gas stations that had the lowest gas price.
Today, with gas prices continuously on the rise, motorists are thinking twice when it comes to gas consumption as they have no good reason to assume that prices will reduce anytime soon. Therefore, as gas is the perfect definition of a parity product, making money in the gas industry today is as tough as it can get.
If a driver has an almost empty tank, they are not going to waste time wandering around for the best gas station; they will go to the first available one. In this competitive industry, gas stations are fighting to grab roadside customers and hence it is very important to have an LED gas price sign to catch the attention of drivers.
If you want to talk to us about LED Gas Price Signs for your business,
or you just want to say hello, we'd love to hear from you
Call us today on (844) 533-2723 or send us a message