Indoor LED Signs Springfield
Gain a winning edge
With Indoor LED Signs Springfield
Indoor LED Signs Springfield
What are the chances of a store window attracting your attention when you are in a rush to get to work? If you are a store owner, you very well know that its not easy to attract the interest of those passing by your outlet. Well, LED Craft Inc offers high quality indoor LED signs Springfield as an ideal solution to your problem.
There have been proven situations where indoor LED signs make products and special offers more visible, and simply reinforce brand awareness amongst your targeted audience. With the video display features, store owners of any type of business can lure passers-by to visit the store by displaying attractive discounts and new items on offer.
Loved and trusted by industry leaders
"The sign is awesome. Customers have commented how much easier it is to find us off of Route 106, now that the sign is up. They enjoy the marketing notes and promotions that we post on the sign each day. The sign is a hit with all of our old & new customers -Thank you"
"We recently changed our main entrance from the west to the south after building a new auditorium. We added this sign at the new entrance. Almost everyone uses that entrance now, so our messages are seen much more often. Several in the community have indicated how nice the sign is."
Sammy W.
First Baptist Church
"Our new sign is the talk of our town. Our members have been engaged by people they work with and business people in the area about the church with the "fancy light up sign" Also, had an increase in walk in visitors who say they saw the sign, and had never even noticed there was a church here. We are very pleased."
"I cannot express enough the positive impact our new LED sign has made. We get comments ranging from "It's about time we got with it" to "Our church is the talk of Bella Vista!" I do believe that thanks to our "state of the art" sign that we will see a significant impact on our future attendance. Thank you for making our church one to come in and explore all God has to offer."
Bob W.
Bella Vista Christian Church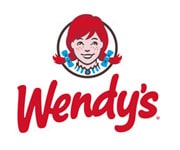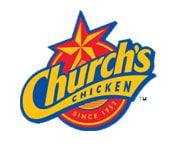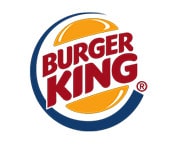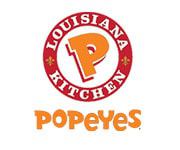 Shops and Department stores
Commercial establishments have seen flourishing sales after investing in LED displays: a digital display on a shop window will attract more visitors than a static sign, an LED screen inside the store will allow an attractive display of product features. Moreover, if the display is an interactive one, store owners will be able to further engage potential customers, moving a step ahead in sealing the deal.
Supermarkets
Installing LED displays in large surfaces makes selling products easier, instead of having to go through the hassle to manually change the signs regularly. Particularly in cases where a large stock of perishable goods needs to be sold before they lose its shelf value, and in cases where store services such as delivery services and opening hours on holidays have to be highlighted, LED displays are a blessing!
Real Estate and Auto Dealerships
It is more feasible for real estate and auto dealerships to adopt to digital signage because they can display more images, videos and special effects of the houses and vehicles that are up for sale or lease. The user-friendly content management software included with LED Craft Inc products makes it simple for the end user to upload engaging videos along with the company logo to reinforce brand image.
Pharmacies
Pharmacies have a lot of video content to offer about their products, which is why LED screens are an ideal way to spread this information.
Medical centers
Clinics can improve user experience with engaging videos to reduce the perceived waiting time. Digital screens can also provide essential information regarding prevention of diseases, healthy lifestyle, and so on. Veterinary clinics can also benefit from this technology by showing videos on how to respond when pets have a problem.
Hairdressers and beauty parlors
Easy display of beauty treatments and hairstyles are possible thanks to custom signs in the digital signage industry.
Restaurants
Restaurants can keep up with digitalization trends by introducing digital menus with tempting photographs of the items on the menu, along with other ingredients and calorie information to keep customers well informed.
Monochrome is the most basic form of LED signs that provide communication only in the form of text and simple graphics, and in just one color – mostly either a vibrant yellow or amber. A sign company will explain how the poster size is most appropriate for indoor or window use.
Tri-color indoor LEDs are very similar to monochrome, but these allow text and graphics to be displayed in three colors – red, green, and yellow. Similar to monochrome signs, this type also can edit content easily with an aim to achieve business goals.
Full-color LED signs for indoor use are available in high-definition display. This category of sign production from LED Craft Inc offers a wide variety with versatile features that allows not just the display of text and graphics but also full-motion video and clear images.
Combo (Double-Sided) LED signs are the most visually striking ones that allow displaying all sorts of content on both sides and also offers the option of displaying different content on each side – making targeted marketing much simpler!
Leave all the technical aspects of coming up with an LED signage solution to our experienced team at LED Craft Inc, and use your time to focus on understanding how to make the investment work well with your business. Come up with clever strategies for the following three factors:
Maximizing space
As a retailer, you are probably aware of how scarce "space" is. If space is used well, profits can be maximized. Have a clear plan on where to place your indoor LED sign. Consider the following:
Maximum customer traffic
Visibility of display
Will the display distract any other part of your store?
Before you place the signage, consider using sensors to detect customer movement throughout the store. This allows you to target customers efficiently with appropriate signage content.
Branding
Integrate digital signage content with your brand and boost its image. Consider the following:
Describe your brand
Adjust your display to fit the brand
Adjust the content to fit the brand
Messaging
Content is the most important part of successful digital signage. Good content can be created by addressing the following:
Target audience
Messages appropriate for your audience
How will you develop content?
Who will manage the content?
It is best to create content that will engage your audience and convince them to make a purchase, provided the content is regularly updated.
By combining clever content and branding strategies along with correct placement of the sign, your digital signage can turn out to be a roaring success!
If you want to talk to us about Indoor LED Signs for your business,
or you just want to say hello, we'd love to hear from you
Call us today on (844) 533-2723 or send us a message