LED Signs Chicago
Gain a winning edge
With our LED Signs
Transform your business image with a creative LED sign!
LED Craft Inc manufactures the LED displays you see on highways, malls, restaurants, hotels, hospitals, schools, churches and literally everywhere! Because we are a sign production company rather than simply marketing the LED signs, our clients are assured a first-class product customized to the requirements of every business in Chicago.
The components we use in manufacturing our digital signage solutions are of high standards, thus resulting in high quality finished products. LED Craft Inc is a sign company that provides 2×8, 3×8 and 4×8 full color custom signs Chicago, to ensure businesses have the best signage solutions.
LED Signs in Chicago
LED signs Chicago will be an ideal investment to advertise your business to the external world, attract passersby to enter your store, as well as engage and interact with those already browsing through the products at your store.
Different uses of LED signs
Providing Information
It is important to make sure all the information you want to convey to your target market is visible and standing out. The correct placement and legibility of content will be very important in the effectiveness of this mission.
Offices will use indoor digital signage to welcome new workers, make work-related announcements, raise morale of workers, display sales targets and so on.
Government institutions need an effective communication strategy with their workers as well as the public.
Public transportation require communication with travelers at all times regarding arrival and departure timings or means of transport, any predicted delays, and also promotion of businesses in and around the station.
Retail stores in any industry require LED signs to advertise products and services, inform customers about special offers, product launches, seasonal products, and more.
Streets can be enhanced with outdoor digital signage Chicago to inform citizens of important weather related or road traffic related details. News from the municipality and other important announcements can also be communicated.
Broadcast Live Events
At events sports stadiums, concerts, presentations, and so on, where hundreds of people gather each day to witness a live match, performance or talk, ensuring perfect visibility is of utmost importance, regardless of how far each individual viewer is from the main stage.
Stadium rental LED signs or stage rental LED signs Chicago are also available at LED Craft Inc to enhance viewer experience. The live action must be relayed to fans and viewers at all times to ensure they don't miss a detail of sporting action, concerts or speaker lectures.
Advertise Brands and Products
Custom signs used for advertising products and services are highly profitable. Digital billboards, neon signs and other LED lighted signs are placed in busy, high traffic areas, thus creating an excellent opportunity for businesses to advertise a product or service. The position of your business will be strengthened before the competition by communicating such product promotions and building brand loyalty with potential customers.
Enhance Interiors and Exteriors
Architects and designers prefer incorporating high quality digital signage solutions to enhance their interiors and exteriors. This gives the much-needed window dressing to boost a business.
Indoor LED signs
Malls and Shopping Centers
Schools
Churches
Hotels
Hospitals
Restaurants
Auto Dealerships
Fire Departments
Outdoor LED signs
Digital Billboards
Combo LED signs
Monument Signs
Marquee signs
Benefits of LED signs
There are several benefits of LED signs when compared to traditional static signs and other forms of advertising. The long lasting and durable nature of LED bulbs makes the signage solution very cost effective, more so because it has a wider reach, thus reducing the total cost per impression. The LED modules manufactured by reputed sign companies such as LED Craft Inc are very easy to install, and can be customized with varying content with just a few clicks. There is no need to physically visit the location where the signage is placed, bring down the board and replace it with another one that has fresh content. Digitization has made signage solutions very flexible and versatile, to the convenience of marketers and business owners. The bright and vibrant digital displays are also very attractive, thus ensuring to grab the attention of everyone that walks or drives by the screen. As a result, the display is able to reach a large target market.
Loved and trusted by industry leaders
"The sign is awesome. Customers have commented how much easier it is to find us off of Route 106, now that the sign is up. They enjoy the marketing notes and promotions that we post on the sign each day. The sign is a hit with all of our old & new customers -Thank you"
"We recently changed our main entrance from the west to the south after building a new auditorium. We added this sign at the new entrance. Almost everyone uses that entrance now, so our messages are seen much more often. Several in the community have indicated how nice the sign is."
Sammy W.
First Baptist Church
"Our new sign is the talk of our town. Our members have been engaged by people they work with and business people in the area about the church with the "fancy light up sign" Also, had an increase in walk in visitors who say they saw the sign, and had never even noticed there was a church here. We are very pleased."
"I cannot express enough the positive impact our new LED sign has made. We get comments ranging from "It's about time we got with it" to "Our church is the talk of Bella Vista!" I do believe that thanks to our "state of the art" sign that we will see a significant impact on our future attendance. Thank you for making our church one to come in and explore all God has to offer."
Bob W.
Bella Vista Christian Church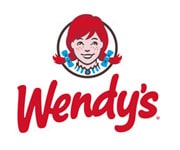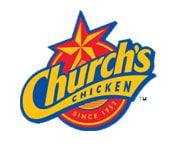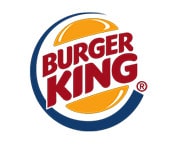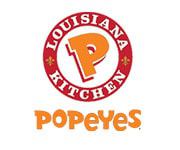 Frequently asked questions
Why Choose LED Craft
As suppliers of church LED signs, we sell directly to end users and distributors with no mediator involved.
We offer attractive discounts for bulk orders
In addition to manufacturing, we provide other services such as content management. If you are in need of premium graphical content, we have partners who will do a great job for you.
LED Craft uses the latest technology in manufacturing its LED displays and thereby produces the best quality LED screens available in the market.
If you want to talk to us about Digital Billboards for your business,
or you just want to say hello, we'd love to hear from you
Call us today on (844) 533-2723 or send us a message