LED signs in Arkansas
Gain a winning edge
With our LED Signs
Transform your business image with a creative LED sign!
LED Craft offers end-to-end solutions in signage and digital displays. We design and manufacture premium quality signs without the cost of mediators. Get value discounts for volume orders, well-researched ROI & traffic reports, and professional graphic designing through our partners. From consultation to installation and after-sales maintenance, we are with you all the way in your campaign to establish your brand.
LED signs in Arkansas
Gain a winning edge for your out-of-home advertising with cutting-edge LED signs in Arkansas by LED Craft. Outdoor and indoor signs are the backbone of OOH marketing. They have unprecedented potential to capture attention and engage audiences through multiple contents. LED technology unleashes endless possibilities for marketers.
LED Craft incorporates the latest digital signage technology, producing versatile, visible, and impactful advertising to captivate, inform, and entertain. Well-designed outdoor signs have the power to entice foot traffic, and multi-purpose indoor signs can create immersive atmospheres for that very same foot traffic.
Unlike other mediums, LED signs can communicate with busy motorists, commuters, and passersby, forming connections and evoking experiences that surpass the remoteness of the virtual world. Do not forget the world gets real when they look up from their phones. It is about grabbing the attention of real people in real time, which leads to real growth.
Modern signage goes well beyond announcing your presence. You have your very own controllable visual medium for advertising, educating, and campaigning. Messages are programmable and changeable on the spot. You can keep audiences informed of new products, offers, and events without waiting for them to check their e-mail or social media.
And, unlike TV or online adverts, signage is not skippable. Time-appropriate content allows potential consumers to take advantage of your products and services and you to do vice-versa. A physical presence of advertising content brings tangible results.
Be it a billboard or video wall, OOH dynamic content enhances brand awareness locally, where your most important target audiences are. Local businesses and organizations can utilize LED signs for wayfinding, story-telling, and advocating. Start your creative process today and reinvent your brand.
How LED signs help your business grow
Increased visibility – LED signs are highly-visible and eye-catching, attracting the attention of passersby and potential customers. With vibrant colors and bright displays, LED signs can effectively grab attention even in crowded areas. This increased visibility helps businesses stand out from competitors and increases the likelihood of attracting new customers.
Enhanced brand awareness – they provide a powerful platform for showcasing your brand. Displaying logos, tagline, and other unique branding features, on-premise and digital signs reinforce brand recognition and awareness among the target audience. Consistent exposure to your brand through LED signs can help create a lasting impression and establish your business in the minds of consumers.
Effective advertising – digital signage enables businesses to advertise their products, services, promotions, and special offers dynamically and engagingly. The ability to change content quickly and easily allows organizations to adapt their messaging based on current trends, seasons, or customer preferences. LED signs provide a versatile advertising tool that capture attention and drive customer interest, leading to increased sales.
Real-time communication – LED signs can display real-time information, such as current promotions, upcoming events, or daily specials. This ability to provide up-to-date information helps businesses stay relevant and responsive to customer needs. It also creates a sense of urgency and encourages immediate action, driving customer engagement and sales.
Cost-effective marketing – they are a cost-effective marketing solution compared to traditional advertising methods. They have a longer lifespan, consume less energy, and require minimal maintenance. LED technology is energy-efficient and environmentally friendly, resulting in lower operational costs for businesses in the long run.
Versatility & flexibility – their various sizes, shapes, and formats offer businesses flexibility in choosing the correct signage that suits specific needs. Whether it's a storefront sign, outdoor billboard, or indoor display, LED signs are customizable and tailored to different locations and purposes. This versatility allows businesses to effectively communicate their message and engage with customers across various settings.
Outdoor LED Signs Arkansas
Your brand can expand its reach via outdoor LED signs strategically placed along highways, inside stadiums, and in malls. You can also take your advertising to high-traffic areas via mobile signs on trains, buses, and trucks. Be it monument signs or billboards, outdoor signs ensure you create brand exposure with a physical presence in the real world. It is direct communication with your target audience.
The durability of LED technology allows your signs to withstand natural elements like rain and snow, preserving their vividness and energy. You can use your digital outdoor signs to hyper-target by tailoring your content to the weather. For example, featuring iced lattes on a hot day or promoting raincoats on a rainy day can effectively boost sales than marketing the same products when relevance is not immediate. Outdoor signs can be weather-specific, crowd-specific, time-specific, or event-specific. Remote controllability of content ensures you can take advantage of real-world circumstances to reach out to audiences instantly.
Outdoor LED signs offer uninterrupted brand visibility around the clock. With the increased frequency of exposure to your products and services, the likelihood of consumers making a purchase or making inquiries increases significantly. You become a daily reminder for a good dentist or carpet cleaner.
City councils, churches, schools, non-profit organizations, and health authorities can also use outdoor signs to greet, inform, and advocate.
For optimal viewing and maximum visual impact, your outdoor sign should be high-quality in design and build. The audiences see the quality of your sign as a touchstone for the quality of your business, services, or product.  LED Craft builds outdoor LED signs with optimal pixel pitches, viewing distance & angles, and resolution that get colors popping with the right contrast and brightness. Our variable brightness controls ensure easy viewing adjustments.
Indoor LED Signs Arkansas
Indoor signage is pivotal to enhancing the overall user experience. It offers a range of options to create immersive environments. From QR code scanning for product information to playing adverts from credit card partners at the checkout, these enable retailers and organizations to deliver tactical and timely messages to visitors covering all bases.
Indoor LED signs can detail concise information related to products, such as ingredients, sourcing, eco-friendliness, and health benefits. Often, consumers initially drawn to a product advertised on TV or online can lose interest when the same dynamic visuals are absent at the point of purchase. Video walls can showcase original advertisements for specific products, thus reigniting customer interest and reinforcing their initial attraction.
Visual stimulation is key to keeping consumers motivated, and indoor signs can generate interest and engagement successfully. They can also showcase promotional offers, discounts, and product information, instantly capturing shoppers' attention and influencing their purchasing decisions.
They are ideal for automated wayfinding, guiding individuals through complex spaces without staff assistance. From malls to airports to office buildings, LED signs provide clear directions and help visitors self-navigate.
Indoor LED signs enhance communication within organizations. From employee notices and announcements to safety information and corporate messaging, these signs provide a centralized platform for sharing important and urgent updates. With the ability to display dynamic and programmable content, businesses can easily adapt their messaging to align with changing needs and events.
They offer flexibility and customization options. With advanced control systems, businesses can effortlessly update and schedule content, ensuring the right message reaches the right audience at the right time. A countdown clock near closing time, end-of-the-day deals, kids' items on sale on a Sunday, and friendly reminders to drive safely on a rainy day are examples of timely announcements you can tailor to specific circumstances.
LED Craft manufactures customized indoor LED signs that bring new levels of engagement, aesthetics, and functionality to various environments. They require minimal maintenance and deliver high-quality visuals, making them a reliable and durable signage solution for all types of indoor spaces.
Installation
We provide full-service sign company with expertise in LED sign products. From start to finish, we take care of sign installation and offer assistance with permits, ensuring a hassle-free process for our clients.
For maximum return on investment (ROI), we offer location-based performance data, allowing you to make informed decisions and optimize the effectiveness of your signage strategy.
We understand that ongoing support is crucial, so our commitment to our products extends well beyond the initial purchase. Our product maintenance and support services are available for years to come, ensuring that your signs remain in top condition and continue to deliver the desired impact.
LED signs dimensions
With our experienced engineering team, we are here to assist you in finding the ideal dimensions for your sign, regardless of whether you require a giant billboard or a regular size church sign. We understand the importance of pixel pitch, brightness control, and color saturation in delivering high-resolution content that ensures comfortable viewing for your audience. Every signage project receives meticulous attention to detail, resulting in a visually stunning display tailored to your needs.
Cost of LED signage in Arkansas
We sell directly to end users and distributors, allowing us to maintain competitive pricing you can afford. Our sign products have quality control throughout the process.
To further facilitate your purchase, we provide payment options through CIT, a renowned equipment financing specialist. CIT offers superior rates, terms, and services unmatched by other lenders. We believe everyone should have the opportunity to showcase their brand with exceptional signage, and our uncompromised quality and flexible financing make that possible.
Why LED Craft?
We design and manufacture LED signs using advanced digital out-of-home (DOOH) advertising technology. Trusted by America's top brands and industry leaders, we have designed and built LED signs across the board, from digital billboards to school signs.
Our commitment to excellence extends beyond the physical signage itself. We offer high-quality graphic content that complements your brand and we partner with leading graphic companies with the expertise to create compelling digital advertising campaigns for you. Additionally, we provide street light solutions, enhancing visibility and safety in various environments.
Understanding the importance of data-driven decision-making, we offer reliable and up-to-date traffic counts and ROI reports. These valuable insights empower you to strategically place your signage for optimal impact and maximize your return on investment. Our end-to-end services include installation, maintenance, and ongoing customer support long after your initial purchase.
With our focus on innovation, graphic excellence, data-driven placement, and comprehensive support, we are your trusted partner in creating impactful and successful signage campaigns.
Loved and trusted by industry leaders
"The sign is awesome. Customers have commented how much easier it is to find us off of Route 106, now that the sign is up. They enjoy the marketing notes and promotions that we post on the sign each day. The sign is a hit with all of our old & new customers -Thank you"
"We recently changed our main entrance from the west to the south after building a new auditorium. We added this sign at the new entrance. Almost everyone uses that entrance now, so our messages are seen much more often. Several in the community have indicated how nice the sign is."
Sammy W.
First Baptist Church
"Our new sign is the talk of our town. Our members have been engaged by people they work with and business people in the area about the church with the "fancy light up sign" Also, had an increase in walk in visitors who say they saw the sign, and had never even noticed there was a church here. We are very pleased."
"I cannot express enough the positive impact our new LED sign has made. We get comments ranging from "It's about time we got with it" to "Our church is the talk of Bella Vista!" I do believe that thanks to our "state of the art" sign that we will see a significant impact on our future attendance. Thank you for making our church one to come in and explore all God has to offer."
Bob W.
Bella Vista Christian Church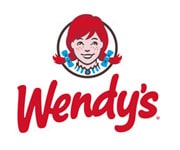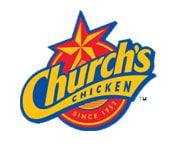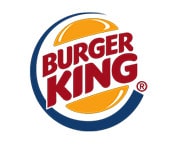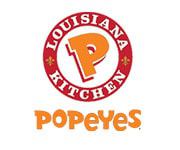 Frequently asked questions
Why Choose LED Craft
As suppliers of church LED signs, we sell directly to end users and distributors with no mediator involved.
We offer attractive discounts for bulk orders
In addition to manufacturing, we provide other services such as content management. If you are in need of premium graphical content, we have partners who will do a great job for you.
LED Craft uses the latest technology in manufacturing its LED displays and thereby produces the best quality LED screens available in the market.
If you want to talk to us about Digital Billboards for your business,
or you just want to say hello, we'd love to hear from you
Call us today on (844) 533-2723 or send us a message