LED Signs in Bellville
Gain a winning edge
With our LED Signs
Transform your business image with a creative LED sign!
LED Craft Inc manufactures high quality digital signage products and distributes these to help businesses grow. We sell directly to end users and resellers and we also offer discounts for volume orders. Feel free to get in touch with us for a solution for LED signs in Bellville.
LED Signs in Bellville
Digital displays are expected from customers nowadays, thus has become more of a minimum advertising requirement if you want your business to succeed. The pros of this investment are many, especially considering the digitized world we live in. LED signs offer guaranteed brand awareness amongst a wide target market and help with informing viewers about new products and special offers. Commercial-grade digital signage offers businesses the necessary tools to expand their marketing and sales reach.
With the help of new display technologies and smart content platforms, professional designers can produce creative custom signs for deployment that will bring about a transformation from the previously mundane landscapes of business. Businesses will have the opportunities to connect and engage with customers in a personalized and entertaining manner. As a result, they get a return on investment that is much more than just a high sales volume; also leads to higher levels of client satisfaction.
The expert team at LED Craft Inc will be happy to consult with your team and come up with an appropriate digital signage solution for your business.
Different uses of LED signs
With an ever-expanding market of digital signage, retailers and advertisers are presented with an exciting environment, while at the same time, sign production companies have an enormous opportunity to create different types of high quality digital signage solutions based on the variety of uses.
LED displays are used in the retail, banking, hospitality and other industries for advertising, communicating with potential customers, attracting more foot traffic, creating brand awareness, launching new products, promoting seasonal items, and announcements such as employee recognition, weather alerts and so on.
Indoor LED signs
In an indoor setting, interactive digital displays are becoming widely popular as a means of providing information to visitors and travelers, as well as helping customers in a restaurant to quickly place their order. Apart from that, indoor digital signage is used in all sorts of retail settings as well as in corporate offices to inform employees about sales targets and recognize employees who go out of the way to make the company shine.
It is important to make sure all the indoor LED signs in Bellville and other geographical areas are interconnected so that if any updates have to be made; for example – new product launches or removing the advertisement of items that are out of stock, all the screens can be updated instantly and conveniently from one location.
Outdoor LED signs
With the new technology incorporated in outdoor LED signs, investors have more control and management, thus allowing content managers to simply update massive digital billboards from any smart device. This capability is a crucial deciding factor in adopting digital signage for many businesses. The cost in time and gas to keep updating signage physically or via accessing only one particular device is heavy to outweigh and this new development is warmly welcome.
Outdoor LED displays are bright and eye-catching, thus helping passersby to quickly absorb the content. In fact, modern signage has the power to dim their displays based on external lighting conditions, thus reducing power consumption when required.
Outdoor signage from LED Craft Inc can withstand extreme environments such as heat, humidity, snow and rain. However, it is important to keep an eye on the hardware to make sure it is functioning correctly. By connecting the signage to the internet, an automatic SMS/email alert can be arranged to a technician who will schedule a sight check if required.
Benefits of LED signs
LED signs are cost effective as they have in-built energy-saving technology and are long-lasting, hence spreading the initial investment over a long time period. Moreover, our team will install these signs at your preferred location and once that is done, all you have to look into is to prepare the content to be displayed. Custom signs are highly demanded by business owners as per their budget and other requirements. With the versatility of digital signage solutions, all sorts of custom signs and neon signs can be manufactured to meet the demand and help businesses grow.
Loved and trusted by industry leaders
"The sign is awesome. Customers have commented how much easier it is to find us off of Route 106, now that the sign is up. They enjoy the marketing notes and promotions that we post on the sign each day. The sign is a hit with all of our old & new customers -Thank you"
"We recently changed our main entrance from the west to the south after building a new auditorium. We added this sign at the new entrance. Almost everyone uses that entrance now, so our messages are seen much more often. Several in the community have indicated how nice the sign is."
Sammy W.
First Baptist Church
"Our new sign is the talk of our town. Our members have been engaged by people they work with and business people in the area about the church with the "fancy light up sign" Also, had an increase in walk in visitors who say they saw the sign, and had never even noticed there was a church here. We are very pleased."
"I cannot express enough the positive impact our new LED sign has made. We get comments ranging from "It's about time we got with it" to "Our church is the talk of Bella Vista!" I do believe that thanks to our "state of the art" sign that we will see a significant impact on our future attendance. Thank you for making our church one to come in and explore all God has to offer."
Bob W.
Bella Vista Christian Church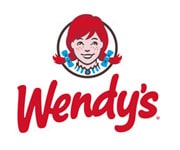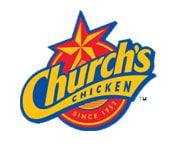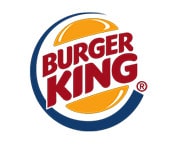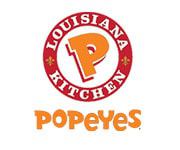 Frequently asked questions
Why Choose LED Craft
As suppliers of church LED signs, we sell directly to end users and distributors with no mediator involved.
We offer attractive discounts for bulk orders
In addition to manufacturing, we provide other services such as content management. If you are in need of premium graphical content, we have partners who will do a great job for you.
LED Craft uses the latest technology in manufacturing its LED displays and thereby produces the best quality LED screens available in the market.
If you want to talk to us about Digital Billboards for your business,
or you just want to say hello, we'd love to hear from you
Call us today on (844) 533-2723 or send us a message