LED Signs in Chattanooga
Gain a winning edge
With our LED Signs
Transform your business image with a creative LED sign!
Engineered to last longer and produce excellent resolution and pixel pitch, LED Craft signs are custom-built for your business, organization, and campaign. As a full-service sign company, we provide services at every step of your signage journey, from art rendering to permit assistance to maintenance.
LED Signs in Chattanooga
Digital signage brings exceptional brand exposure and unmissable visibility. LED signs in Chattanooga, TN by LED Craft offer immersive experiences with superb pixel matrix, pixel pitch, resolution, viewing angle, viewing distance, and variable brightness. They are energy-efficient, customizable, and versatile. You can make data-driven decisions using our up-to-date Traffic Count & ROI Reports for maximum impact. Increase engagement with improved quality, uncluttered & conceptual designs, vibrant colors, and multiple content capabilities.
How LED signs help your business grow?
They grab the attention of commuting audiences and drive traffic to websites. They have the lowest CPM compared to online and print media advertising. With one digital sign, you can create, change, and update campaigns, ads, and messaging over and over. LED signs are also the most effective wayfinders and landmarks that increase foot traffic and brand visibility.
Highly impactful signage is memorable and prompts post-exposure connectivity and engagement. Their running costs are lower due to the energy efficiency of LED technology. You can refresh messages and renew graphics remotely without taking down signs or replacing them.
You can automate operations with menu boards, instructions, maps, sign-ups, feedback, ordering, and searching. It saves time for employees to offer a better quality service. You will also find that some customers are more comfortable interacting with screens than staff members.
Digital signage also helps to keep your audience updated and messaging relevant. You can take advantage of changing weather, crowd sizes, special events, festivals, and times of the day to promote products and services.
At night time, only illuminated signs will retain their prowess. They will enhance the aesthetics of your premises or landscape. You will save on print material as you only need one digital sign to disseminate all PR and Ad content. Indoor displays can also act as message boards to communicate with employees. They are ideal for streamlining communication to prevent miscommunication or communication delays.
Outdoor LED Signs Chattanooga
Whether it is stadium screens, billboards, or monument signs, outdoor signs powered by LED are the only ones that resist weather conditions. Their quality remains intact with excellent viewing angles, controlled brightness, and optimal pixel pitch for maximum visual impact.
The flexibility of design and installation has allowed outdoor LED signs to showcase everywhere where the people are, including bus shelters and gas stations. Even trains, buses, and taxis display these signs, giving rise to mobile marketing.
Churches can combine monument signs with digital signs to notify and remind the congregation about services and events. Schools can use these signs to direct parking and announce theatre productions. Health authorities can disseminate crucial information about outbreaks or precautionary measures using outdoor signs.
Non-for-profit organizations can use outdoor signs to promote causes and advocacy with statistics and facts. They can even encourage audience participation with QR codes or social media handles.
LED sign solutions in Chattanooga by LED Craft take your message to the masses. Cut your sign expenses in half by buying premium build signs directly from us.
Indoor LED Signs Chattanooga
Integrate digital signage into your premises for a streamlined, automated, and informative experience. Create aesthetics with digital wall art or advertise products with video sequences. Products become more desirable when there are moving visuals.
Indoor signs can be video walls, wayfinding signs, freestanding signs, or menu boards. These can be interactive as well. Shopping centers can use these to help customers locate stores, bathroom stalls, exits, and play areas. You can also use these in stores to display daily deals and promos. It saves time and effort for staff to create, print, and put up static signs. It will also save you money. Digital display notices are more successful at attracting attention, and they make a better sales pitch.
You can use indoor signs for PSAs. A retail store can encourage people to use reusable bags, a hospital can motivate visitors to donate blood, and a library can remind users to return their books on time. Rather than flyers or posters that do not register with most people and get promptly ignored, digital signs are more effective in creating an impact.
Create memorable impressions that lead to enhanced engagement with indoor signs in Chattanooga by LED Craft.
Installation
We offer a variety of installation options. As part of our service, we assist with permits to ensure your sign gets installed according to zonal laws. Our maintenance service extends years after the initial purchase. We provide reliable and up-to-date traffic counts and ROI reports to help clients choose strategic locations to install their signs.
LED signs dimensions
The traffic you are targeting, the viewing distance, and the content you want to display will determine the pixel pitch & matrix and the dimensions of your sign. Our sign experts will help you choose the perfect size to achieve your goals.
Cost of LED signage in Chattanooga
You get the best price for our signs because we sell directly to end users and distributors with no mediator involved. We offer attractive discounts for bulk orders. Our flexible financing options via CIT allow you to buy the best signs without compromising your finances or quality. We make sign purchases pocket-friendly while giving you the premium quality we are proud to engineer.
Why LED Craft?
We use advanced LED technology to design and manufacture signs and digital screens. We also offer content management features and high-end graphics. Our art rendering services will also put you in touch with industry professionals to create your digital advertising campaigns.
LED Craft offers consultation, sign design, and engineering without the need for costly outsourcing or mediators. We offer maintenance and servicing years after the initial installation. Our turn-key signage retrofit projects lower your energy expenses.
Our products include all digital outdoor and indoor signage solutions personalized for your brand and marketing goals.
Loved and trusted by industry leaders
"The sign is awesome. Customers have commented how much easier it is to find us off of Route 106, now that the sign is up. They enjoy the marketing notes and promotions that we post on the sign each day. The sign is a hit with all of our old & new customers -Thank you"
"We recently changed our main entrance from the west to the south after building a new auditorium. We added this sign at the new entrance. Almost everyone uses that entrance now, so our messages are seen much more often. Several in the community have indicated how nice the sign is."
Sammy W.
First Baptist Church
"Our new sign is the talk of our town. Our members have been engaged by people they work with and business people in the area about the church with the "fancy light up sign" Also, had an increase in walk in visitors who say they saw the sign, and had never even noticed there was a church here. We are very pleased."
"I cannot express enough the positive impact our new LED sign has made. We get comments ranging from "It's about time we got with it" to "Our church is the talk of Bella Vista!" I do believe that thanks to our "state of the art" sign that we will see a significant impact on our future attendance. Thank you for making our church one to come in and explore all God has to offer."
Bob W.
Bella Vista Christian Church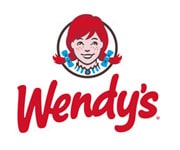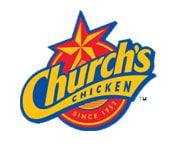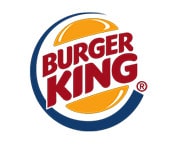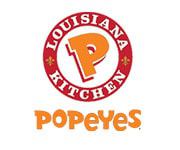 Frequently asked questions
Why Choose LED Craft
As suppliers of church LED signs, we sell directly to end users and distributors with no mediator involved.
We offer attractive discounts for bulk orders
In addition to manufacturing, we provide other services such as content management. If you are in need of premium graphical content, we have partners who will do a great job for you.
LED Craft uses the latest technology in manufacturing its LED displays and thereby produces the best quality LED screens available in the market.
If you want to talk to us about Digital Billboards for your business,
or you just want to say hello, we'd love to hear from you
Call us today on (844) 533-2723 or send us a message