LED Signs in Des Moines
Gain a winning edge
With our LED Signs
Transform your business image with a creative LED sign!
Built for durability and a superior visual experience, signs by LED Craft utilize cutting-edge technology and ultra-modern specifications. Our high-resolution, high-contrast displays bring vivid visuals and audience engagement to businesses, malls, churches, schools, stadiums, restaurants, and beyond.
LED Signs in Des Moines
Out-of-home (OOH) advertising brings limitless possibilities for marketers. Connect with consumers with signage technology that is versatile, visible, and viable for outdoor and indoor advertising. LED Signs in Des Moines by LED Craft enhance the visual experience with high-quality engineering, impressive pixel pitches, adjustable brightness, and superior graphics. They seamlessly integrate wayfinding, brand exposure, and advertising. The flexibility to modify content ensures your audience remains informed and your messaging stays relevant. Timely content updates translate into fewer missed opportunities traditional mediums can never achieve.
How LED signs help your business grow
LED signs are instantly attention-grabbing, relaying information concisely and efficiently. They can operate around the clock cost-effectively due to their energy efficiency. They are a versatile communication tool, enabling you to effortlessly convey messages about new products, services, sales, giveaways, promotions, business information, social media activity, and branding without missing a beat.
Installation
Our end-to-end services include sign installation and permit support. We offer various installation choices and a reliable after-sales service for years following your initial purchase.
LED signs dimensions
Get expert advice on the ideal dimensions for your sign with our free consultation. Our range spans from expansive stadium and stage signs to more modest auto dealer signs, furnished with the optimal pixel pitch for every size.
Cost of LED signage in Des Moines
As manufacturers of LED signs, we sell our products directly to end-users and retailers, eliminating intermediary costs. Additionally, we extend flexible financing alternatives to our customers through CIT, a specialist in equipment financing.
Why LED Craft?
We leverage the latest materials and technology to craft our products. Trusted by industry leaders, we have designed and built signs for the whole gamut of industries. Our LED signs in Des Moines tick all the boxes to make all the difference in the OOH landscape. As a full-service company, we offer premium graphic content and facilitate connections with partner companies for digital advertising campaigns. Our well-researched traffic counts and ROI reports provide invaluable insights for strategic sign placement.
Loved and trusted by industry leaders
"The sign is awesome. Customers have commented how much easier it is to find us off of Route 106, now that the sign is up. They enjoy the marketing notes and promotions that we post on the sign each day. The sign is a hit with all of our old & new customers -Thank you"
"We recently changed our main entrance from the west to the south after building a new auditorium. We added this sign at the new entrance. Almost everyone uses that entrance now, so our messages are seen much more often. Several in the community have indicated how nice the sign is."
Sammy W.
First Baptist Church
"Our new sign is the talk of our town. Our members have been engaged by people they work with and business people in the area about the church with the "fancy light up sign" Also, had an increase in walk in visitors who say they saw the sign, and had never even noticed there was a church here. We are very pleased."
"I cannot express enough the positive impact our new LED sign has made. We get comments ranging from "It's about time we got with it" to "Our church is the talk of Bella Vista!" I do believe that thanks to our "state of the art" sign that we will see a significant impact on our future attendance. Thank you for making our church one to come in and explore all God has to offer."
Bob W.
Bella Vista Christian Church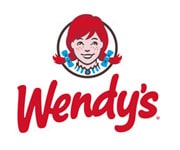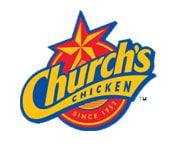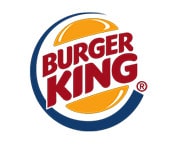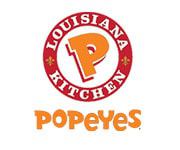 Frequently asked questions
Why Choose LED Craft
As suppliers of church LED signs, we sell directly to end users and distributors with no mediator involved.
We offer attractive discounts for bulk orders
In addition to manufacturing, we provide other services such as content management. If you are in need of premium graphical content, we have partners who will do a great job for you.
LED Craft uses the latest technology in manufacturing its LED displays and thereby produces the best quality LED screens available in the market.
If you want to talk to us about Digital Billboards for your business,
or you just want to say hello, we'd love to hear from you
Call us today on (844) 533-2723 or send us a message