LED Signs in Iowa
Gain a winning edge
With our LED Signs
Transform your business image with a creative LED sign!
At LED Craft, we design and manufacture digital signage with state-of-the-art engineering. Our high-quality, tailored signs, video walls, billboards, and transparent displays maximize visual impact. From initial consultation to installation and ongoing maintenance, we offer end-to-end services for a seamless experience from start to finish.
LED Signs in Iowa
Digital signage drives hyperlocal advertising, which is more important to brands than ever. It cuts through the noise to reach your target audience without ad blockers. LED signs in Iowa by LED Craft offer branding adaptability and flexibility. Designed to deliver localized and contextual content with hyper-targeting capability, they are revolutionizing how businesses and organizations engage with the public. Our signage solutions incorporate high-end technology, custom designs, superior displays and greater versatility.
How LED signs help your business grow
From storefront signs to dynamic video walls, LED signs increase footfall, improve social media engagement, and drive online traffic. They act as wayfinders, advertising platforms, and marketing mediums. Real-time content control capabilities ensure that your messaging remains persistently relevant. They allow you to deliver location-specific information precisely when it matters most.
Installation
We handle the complete installation process for all our signs, including assisting with any necessary permits to ensure lawful installation in compliance with local government regulations. You can choose from multiple installation options, and our dedicated servicing team offers maintenance services that extend well past the purchase date.
LED signs dimensions
Our team is ready to assist you in selecting the optimal dimensions for your LED sign that maximize visual impact and achieve advertising goals.
Cost of LED signage in Iowa
As manufacturers of our signs, we can sell directly to end users without intermediary costs. We offer flexible financing options through CIT, ensuring our products are affordable without disrupting your business's cash flow.
Why LED Craft?
At LED Craft, we specialize in cutting-edge digital signage solutions tailored to industries across the state, from sports arenas to places of worship. Our high-resolution LED displays boast exceptional pixel pitch, wide viewing angles, variable brightness, superior contrast ratios, a wide color gamut, and fast refresh rates. We provide up-to-date traffic counts and ROI reports help you make informed decisions about strategic placement for you LED signs in Iowa. LED Craft provides premium graphic content services and collaborates with partner companies in crafting digital advertising campaigns. From installation to maintenance, our end-to-end services encompass all aspects of digital signage solutions.
Loved and trusted by industry leaders
"The sign is awesome. Customers have commented how much easier it is to find us off of Route 106, now that the sign is up. They enjoy the marketing notes and promotions that we post on the sign each day. The sign is a hit with all of our old & new customers -Thank you"
"We recently changed our main entrance from the west to the south after building a new auditorium. We added this sign at the new entrance. Almost everyone uses that entrance now, so our messages are seen much more often. Several in the community have indicated how nice the sign is."
Sammy W.
First Baptist Church
"Our new sign is the talk of our town. Our members have been engaged by people they work with and business people in the area about the church with the "fancy light up sign" Also, had an increase in walk in visitors who say they saw the sign, and had never even noticed there was a church here. We are very pleased."
"I cannot express enough the positive impact our new LED sign has made. We get comments ranging from "It's about time we got with it" to "Our church is the talk of Bella Vista!" I do believe that thanks to our "state of the art" sign that we will see a significant impact on our future attendance. Thank you for making our church one to come in and explore all God has to offer."
Bob W.
Bella Vista Christian Church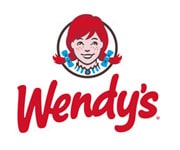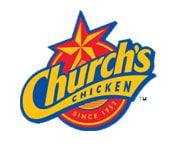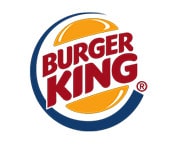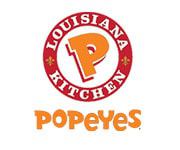 Frequently asked questions
Why Choose LED Craft
As suppliers of church LED signs, we sell directly to end users and distributors with no mediator involved.
We offer attractive discounts for bulk orders
In addition to manufacturing, we provide other services such as content management. If you are in need of premium graphical content, we have partners who will do a great job for you.
LED Craft uses the latest technology in manufacturing its LED displays and thereby produces the best quality LED screens available in the market.
If you want to talk to us about Digital Billboards for your business,
or you just want to say hello, we'd love to hear from you
Call us today on (844) 533-2723 or send us a message