LED Signs in Kentucky
Gain a winning edge
With our LED Signs
Transform your business image with a creative LED sign!
LED Craft Inc is a digital sign production company with an abundance of experience in the field, with which we offer strategic digital signage solutions for our valued clients. We undertake both manufacturing and distributing of LED signs in Kentucky in a variety of sizes and display qualities. Get in touch with our team of consultants to find an appropriate custom sign for your company.
LED Signs in Kentucky
Digital signage is an ideal way to show off your business and grab attention in a short span of time. These full color signs are energy efficient, easy to install and are economical. If you want your business to stand out amongst competitors and other businesses in the area, digital displays must be a part of your marketing strategy. These solutions have become extremely popular in all industries worldwide – from retail outlets to restaurants, offices, hospitals, school, hotels, churches and more – everyone is using digital signage!
The average light bulb uses 75% of its energy before it runs out. In comparison, LED signs use as much as 90% of its energy – thus making LED lighted signs much more energy efficient. Traditional and fluorescent lighting would have to be replaced every 2-3 years, but LED signs can last for anywhere between 20,000 to 50,000 hours, which is 10 times longer than its traditional counterpart.
Moreover, LED lighting does not give off as much heat as other lighting types, hence are much safer especially when used within the workplace, store, restaurant or in a high traffic area outdoor setting. In fact, digital displays are more easygoing for the eyes as the brightness levels can be adjusted. LED screens can be used as indoor and outdoor signage and requires minimum maintenance and hardly any replacement of parts.
If you own a small business in Kentucky, the best way to put your brand in the eyes of the public via a restricted marketing budget is with a neon sign investment. They are instant attention-grabbing solutions, making it perfect for attracting audiences that haven't heard of your brand yet. Not only are neon signs cost effective but are also easy to transport and can be placed either inside stores or on the outside. These signs can also be customized to display a message most suited for your business.
Uses of LED signs
From advertising your brand, promoting special offers and seasonal products, communicating store opening hours and business-related events, announcements, product availability, how to best use a product, and other such special instructions, LED signs in Kentucky are a necessity for efficient operations and successful marketing for every business.
Why you should invest in an environmentally friendly signage solution for your business?
As sustainable practices are becoming increasingly important for companies as well as consumers, energy-efficient and environmentally friendly signage solutions from LED Craft Inc bring about several advantages.
While shoppers themselves are adapting to environmentally friendly personal habits and being particular about what they purchase, they are also impressed and more inclined towards purchasing from businesses that show the same support for the environment. Also, businesses that have already adopted to green practices will be looking to partner with other corporates that have the same perspective. Thus, adopting to sustainable signage solutions from LED Craft Inc, your company will have a competitive edge over others in the industry. Moreover, a reputation for reducing carbon footprint will make your company popular and result in a larger, loyal customer base.
LED signage reduces power consumption, which in turn reduces your overall utility bills and gives you more savings. By being environmentally concerned overall, you can increase profits by saving on such bills, streamlining technology, reducing wastage and so on. Power-friendly solutions such as digital signage are more reliable and require less maintenance, thus making them more cost effective in the long run as there'll be reduced malfunctions and lesser downtime.
LED signs in Kentucky are more long lasting, thus reducing wastage – which is an important factor in sustainability. With traditional signs, there is more wastage because you have to physically replace signs when a new message needs to be put up. With a high quality custom LED sign, you have a display solution that will remain in good working condition for many years; as a result, proving beneficial for your budget as well as the environment.
LED bulbs can be recycled. Even in the event that after so many years if your LED lighting stops working, you won't be adding to the landfill that pollutes the environment, instead you can send the LED bulbs for recycling and create new LED lights with those.
LED lights perform well in extreme weather conditions as compared to traditional lighting sources that require higher voltage and are less bright in cold conditions. Therefore, when it comes to parking lots, entrances and other outdoor areas where the weather is very cold, LED signage is the best option.
LED lighting produces almost no heat, and no UV emissions, thus contributing to the energy efficiency and making it a more streamlined, effective and safe display solution.
Loved and trusted by industry leaders
"The sign is awesome. Customers have commented how much easier it is to find us off of Route 106, now that the sign is up. They enjoy the marketing notes and promotions that we post on the sign each day. The sign is a hit with all of our old & new customers -Thank you"
"We recently changed our main entrance from the west to the south after building a new auditorium. We added this sign at the new entrance. Almost everyone uses that entrance now, so our messages are seen much more often. Several in the community have indicated how nice the sign is."
Sammy W.
First Baptist Church
"Our new sign is the talk of our town. Our members have been engaged by people they work with and business people in the area about the church with the "fancy light up sign" Also, had an increase in walk in visitors who say they saw the sign, and had never even noticed there was a church here. We are very pleased."
"I cannot express enough the positive impact our new LED sign has made. We get comments ranging from "It's about time we got with it" to "Our church is the talk of Bella Vista!" I do believe that thanks to our "state of the art" sign that we will see a significant impact on our future attendance. Thank you for making our church one to come in and explore all God has to offer."
Bob W.
Bella Vista Christian Church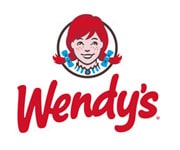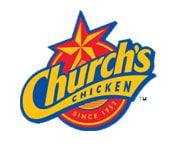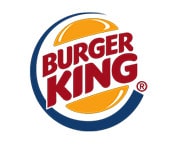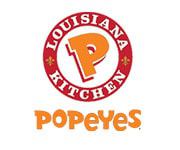 Frequently asked questions
Why Choose LED Craft
As suppliers of church LED signs, we sell directly to end users and distributors with no mediator involved.
We offer attractive discounts for bulk orders
In addition to manufacturing, we provide other services such as content management. If you are in need of premium graphical content, we have partners who will do a great job for you.
LED Craft uses the latest technology in manufacturing its LED displays and thereby produces the best quality LED screens available in the market.
If you want to talk to us about Digital Billboards for your business,
or you just want to say hello, we'd love to hear from you
Call us today on (844) 533-2723 or send us a message