LED signs in Lexington
Gain a winning edge
With our LED Signs
Transform your business image with a creative LED sign!
We deliver digital signage solutions across a wide range of industries. Our LED sign products utilize the latest technologies for high-resolution, high-contrast displays that make the colors and text pop. All our signage products, designed and manufactured by us, have higher quality assurance.
LED signs in Lexington
On-premise signs, storefront signs, and billboards are crucial OOH advertising tools. Their digitization using LED has created a world of possibilities for marketers. LED signs in Lexington by LED Craft incorporate the latest in digital signage technology to create versatile, visible, and viable outdoor and indoor advertising.
The more engaging, entertaining, and informative a sign is, the more foot traffic it entices. Instantly attention-grabbing signage gives you leverage over competitors. It brings brand awareness to motorists, commuters, and passersby, who are more likely to visit you than your online audience.
Signage isn't just announcing your presence but advertising the products and services you offer. Flexibility to change content on LED signs keeps the audience in the loop about new products, offers, and events. Timely content ensures there are fewer missed opportunities for potential customers to action. A physical presence of your marketing strategy leads to immediate real-world results.
How LED signs help your business grow
Irrespective of the industry or field of your operations, digital signage makes communication easier, clearer, and versatile. It creates new opportunities to connect to audiences. You can never achieve this level of efficiency and efficacy with traditional media or staff use. And, all those benefits come cost-effectively due to the nature of LED technology.
Whether it is storefront channel letters or custom signs that display special offers & daily specials, LED trumps all visual communications.
LED signs can transfer information quickly and in real time. It enables businesses to cater to consumers based on crowd sizes, time of the day, and special occasions. You can remotely control the content, which adds to its effectiveness and appeal.
Digital signs can also increase engagement through interactive displays, something static signs are not able to do. These can streamline high-volume business, limiting lines and staff workload.
Video and social walls create immersive environments that hook visitors to screens. People are more likely to purchase the longer they stay in your store. Other signage formats are not capable of displaying multiple content types.
Outdoor LED signs Lexington
Highways, stadiums, intersections, and malls can bring enormous exposure to your brand. LED signs in these locations ensure thousands of people see the adverts you display.
LED technology can withstand outdoor weather conditions, so your signs will not lose their vibrancy or vitality. You can even tailor the content to outside weather to boost sales. Adverts about ice creams on hot days and hot drinks on rainy days make your outdoor signs more relevant than ever to the audience.
Outdoor LED signs give you 24/7 brand exposure. The more people see your presence, the more likely they are to visit you. The more often people see your products and services, the more likely they are to make a purchase or inquire.
City councils, churches, non-profit organizations, and health authorities can also use outdoor signs to greet, share, inform, and educate the public.
Choose outdoor signs with automatic brightness control for optimum visibility and comfort viewing. LED Craft signs have variable brightness for crystal-clear visibility even from afar.
Indoor LED signs Lexington
If you have accomplished your mission of attracting customers to your store with an outdoor sign, indoor signs are the next phase of encouragement. Products don't sell themselves by being on display. Indoor LED signs like video walls, art walls, and welcome signs motivate consumers to buy. They offer attractive visuals that make the products right in front more appealing.
You can even give concise information about health benefits, ingredients, sourcing, and the eco-friendliness of products. Often consumers who seek out a product due to an advert they saw on TV or online can lose interest in the non-presence of the ad in the real world. Video walls are a great opportunity for you to play the original adverts for select products.
We offer high-quality sign graphics, premium pixel pitch, high contrast ratios, and comfortable viewing angles for stunning visual impact.
Installation
Our end-to-end services include sign installation and permit assistance. You can choose your installation option from a variety of choices we offer. We also provide maintenance services and customer support years into your initial purchase.
LED signs dimensions
You can freely consult our engineering team to determine the best dimensions for your sign. We offer everything from massive stadium and stage rental LED signs to school signs. Each signage, equipped with the perfect pixel pitch for its size ensures quality across the board.
Cost of LED signage in Lexington
As manufacturers of LED signs, we sell directly to users and retailers, keeping the costs lower than companies that resell. We also offer flexible financing options to our customers through CIT, specializing in equipment financing. Get better rates, terms, and services other lenders cannot provide. There's no need to sacrifice quality or your cash flow when you buy LED signs from us.
Why LED Craft?
As an LED sign company that designs and manufactures digitally advanced signage, we utilize the latest materials and technology. We have been electrical contractors for renowned brands and numerous industries. From giant billboards to stage screens, our displays deliver world-class quality for mega LED signs. We also bring the same level of superior design and build quality for everything from auto dealer signs to video walls.
LED Craft offers high-end graphic content and connects you with partner companies that create digital advertising campaigns. Our electrical sign manufacturing services also extend to street light solutions. We provide our clients with accurate, high-researched, and up-to-date traffic counts and RO reports invaluable for sign placement.
Our installation, maintenance, and customer support services remain uncompromised years into your initial purchase.
Loved and trusted by industry leaders
"The sign is awesome. Customers have commented how much easier it is to find us off of Route 106, now that the sign is up. They enjoy the marketing notes and promotions that we post on the sign each day. The sign is a hit with all of our old & new customers -Thank you"
"We recently changed our main entrance from the west to the south after building a new auditorium. We added this sign at the new entrance. Almost everyone uses that entrance now, so our messages are seen much more often. Several in the community have indicated how nice the sign is."
Sammy W.
First Baptist Church
"Our new sign is the talk of our town. Our members have been engaged by people they work with and business people in the area about the church with the "fancy light up sign" Also, had an increase in walk in visitors who say they saw the sign, and had never even noticed there was a church here. We are very pleased."
"I cannot express enough the positive impact our new LED sign has made. We get comments ranging from "It's about time we got with it" to "Our church is the talk of Bella Vista!" I do believe that thanks to our "state of the art" sign that we will see a significant impact on our future attendance. Thank you for making our church one to come in and explore all God has to offer."
Bob W.
Bella Vista Christian Church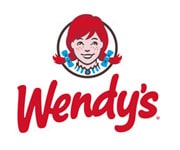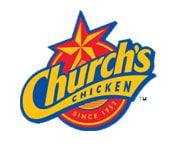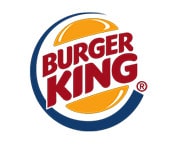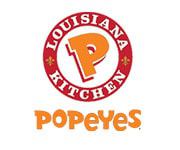 Frequently asked questions
Why Choose LED Craft
As suppliers of church LED signs, we sell directly to end users and distributors with no mediator involved.
We offer attractive discounts for bulk orders
In addition to manufacturing, we provide other services such as content management. If you are in need of premium graphical content, we have partners who will do a great job for you.
LED Craft uses the latest technology in manufacturing its LED displays and thereby produces the best quality LED screens available in the market.
If you want to talk to us about Digital Billboards for your business,
or you just want to say hello, we'd love to hear from you
Call us today on (844) 533-2723 or send us a message