LED signs in Louisville
Gain a winning edge
With our LED Signs
Transform your business image with a creative LED sign!
Durable and reliable, our LED signs are designed to deliver stunning visuals. LED Craft uses the latest technology in signage to bring innovation, visual impact, and engagement to your business, mall, church, school, stadium, restaurant, and more places.
LED signs in Louisville
All that LED you see, from storefront signs to giant billboards, has become the most important out-of-home (OOH) advertising medium. Neilsen reports that 46% of Americans look up information on search engines after seeing an ad in an OOH format. LED signs in Louisville by LED Craft maximize that potential with quality engineering. Whether it is a gigantic screen or an auto dealer sign, we put the very best of our expertise into crafting captivating impressions.
Signage designed to pique consumer interest lead to action. Consumers who notice LED signs are highly likely to visit a business, and over 80% will make a purchase.
How LED signs help your business grow
Signage is the first point of contact for most consumers. It helps them find your store, business, or place of worship. It also creates foot traffic from those who didn't plan to visit you. Visual impact plays a big role in arousing interest. The more appealing your sign is, the more you become an object of interest.
LED signage can do a lot more than provide visibility and wayfinding. It can also advertise to the local public in highly visible text, image and video formats. It brings awareness to those who didn't know what you sold or offered. Seeing specific products and services prompts action. It may be just what a potential consumer was seeking out.
Paper and static promotional mediums like flyers, posters, and banners are less attention-grabbing than digital signs. They are easy to miss. Even texts and emails get forgotten. However, promo content on LED signs captures attention faster and motivates instant action. You also have the opportunity to repeat the ads for more visibility. It is a great way to advertise your sales, discounts, offers, and giveaways.
Digital signage helps keep your base and the general public updated with new products & services, and events. People are more likely to take action when the advertising is digital place-based. 70% of viewers visit the business after seeing place-based ads, and 57% immediately visit the business after viewing a digital billboard.
You can use your LED signs to run third-party ads for a fee. These may be businesses in your location or another. You can turn your sign into a mini billboard.
Interactive signs increase engagement and help you gather useful data from users. People are more like to register, RSVP to an event, peruse, check-in, checkout, and give feedback with automated screens than with customer service agents. Interactive signs also help customers to find specific products they are looking for and find their way around your building with floor layouts.
Outdoor LED signs Louisville
The magic of LED doesn't fade in the outdoors. LED technology withstands all kinds of weather, so it is advertising as usual. Outdoor LED signs reach out to an audience. They bring your brand out to where your potential consumers and existing base are. Digital monument signs, storefont signs, rooftop signs, bus shelter ads, gas station ads, and freeway billboards enhance brand awareness.
Outdoor sign products are not just for businesses. They can be welcome signs with motivational phrases for towns and cities, reminders to your congregation of worship and church services, announcements for school students and parents, and even public service announcements by health authorities.
LED signs have a lifespan of 50,000+ hours vs. the lifespan of 10,000+ hours of traditional glass neon signs. They also require very little maintenance. It means you don't have to worry about replacing them often, which is ideal for hard-to-reach outdoor locations. You can adjust their brightness to suit outside lighting conditions for maximum visibility.
Our LED sign solutions in Louisville have crystal-clear displays and superior pixel pitches for optimum visual effects.
Indoor LED signs Louisville
Greet your customers with an immersive digital experience. Introduce your products with video wall content. Seamlessly integrate signage into your building and save interior space with transparent LED wall displays. Make indoor signs a multipurpose amenity by displaying art, social media feeds, sign up pages, inspirational quotes, and QR code scanning centers.
They are particularly crucial for fast food restaurants as self-service kiosks. These allow restaurants to scale operations faster and more efficiently while reducing costs. Customers can avoid waiting in line and save more time spent ordering food. Employees can offer high-quality attentive service when they do not have to deal with too many face-to-face customers.
Large stores can use LED signage to help customers find relevant departments and products from a search option. Libraries can also implement this system for readers to locate books, newspapers, & journals, and check availability.
Indoor LED signs can also function as notice boards for employees. They enable you to streamline communication and allow multiple displays to show the same message across the building. Indoor signs can also display messages to visitors. You can inform them to collect their free vouchers at the checkout or remind them to recycle as part of eco-friendly initiatives.
Give your lighted signs the potential to do more with LED indoor signage in Louisville by LED Craft.
Installation
We offer a range of installation options from wall mount to custom.   As an LED sign company that manufactures its own signs, we can guarantee the quality of our products. We also help you obtain permits to install your sign based on government regulations. Our end-to-end services extend to maintenance and after-sales customer support.
We have researched traffic flow, population density, and commercial activity in the localities we operate. Our traffic count and ROI reports have helped our clients choose strategic locations to install their signs.
LED signs dimensions
LED Craft offers expert consultation to help you determine the most suitable size and specifications for your sign. Dimensions vary depending on the type of sign, its purpose, your goals, and your target audience.
Cost of LED signage in Louisville
Our signs combine affordability and quality. We have flexible financing options via CIT, an expert in equipment financing. Their rates, terms, and services are unparalleled to other lenders. Let us know what's on your mind, and we will help you build it without hurting your budget.
Why LED Craft?
Trusted by industry leaders and well-known brands, we deliver world-class quality. Our signs are designed and built by us. We sell directly to end users, distributors, and retailers. LED Craft provides all outdoor and indoor LED signs and LED light solutions.
We offer uncompromised product support years after the initial installation. Our turn-key signage retrofit projects lower your energy expenses. We offer high-quality art rendering services or connect you with our digital advertising content partners.
From LED mega displays in arenas and concerts to street lighting solutions, we bring innovative and cutting-edge technology to your signage needs.
Loved and trusted by industry leaders
"The sign is awesome. Customers have commented how much easier it is to find us off of Route 106, now that the sign is up. They enjoy the marketing notes and promotions that we post on the sign each day. The sign is a hit with all of our old & new customers -Thank you"
"We recently changed our main entrance from the west to the south after building a new auditorium. We added this sign at the new entrance. Almost everyone uses that entrance now, so our messages are seen much more often. Several in the community have indicated how nice the sign is."
Sammy W.
First Baptist Church
"Our new sign is the talk of our town. Our members have been engaged by people they work with and business people in the area about the church with the "fancy light up sign" Also, had an increase in walk in visitors who say they saw the sign, and had never even noticed there was a church here. We are very pleased."
"I cannot express enough the positive impact our new LED sign has made. We get comments ranging from "It's about time we got with it" to "Our church is the talk of Bella Vista!" I do believe that thanks to our "state of the art" sign that we will see a significant impact on our future attendance. Thank you for making our church one to come in and explore all God has to offer."
Bob W.
Bella Vista Christian Church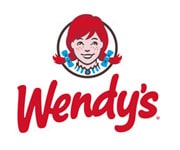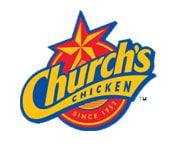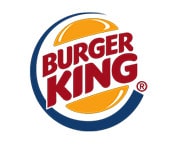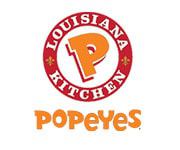 Frequently asked questions
Why Choose LED Craft
As suppliers of church LED signs, we sell directly to end users and distributors with no mediator involved.
We offer attractive discounts for bulk orders
In addition to manufacturing, we provide other services such as content management. If you are in need of premium graphical content, we have partners who will do a great job for you.
LED Craft uses the latest technology in manufacturing its LED displays and thereby produces the best quality LED screens available in the market.
If you want to talk to us about Digital Billboards for your business,
or you just want to say hello, we'd love to hear from you
Call us today on (844) 533-2723 or send us a message