LED signs in Memphis
Gain a winning edge
With our LED Signs
Transform your business image with a creative LED sign!
Bring maximum visual impact and versatility to your out-of-home advertising with signage solutions from LED Craft. Get maintenance and servicing long after purchase. Our design teams offer high-end graphical content that creates visual stunners. We produce world-class signage you can rely on with cutting-edge engineering.
LED signs in Memphis
Increase footfall, improve social media engagement, and drive traffic to URLs with premium LED signs in Memphis TN, designed and built by LED Craft. Tell your brand's story, evoke an emotion, make a memorable impression, and communicate creatively with digital billboards, mobile billboards, video walls, and other outdoor & indoor signs. DOOH allows you to hyper-target and serve up circumstance-specific content. They help to communicate complex information more accurately and effectively. They are not intrusive like online adverts, yet offer more exposure to your target audience.
LED signs are multi-tasking marketing tools. You can use one sign for wayfinding, brand exposure, and advertising all at the same time. A monument sign primarily used for wayfinding can also display your brand name, contact information, opening hours, and products & services. The visual impact of LED helps the audience gather more information at a glance. This information gets registered to different extents, unlike conventional wayfinding signs that hardly make impressions.
Programmable digital displays give you the versatility to keep content updated and relevant to the minute. They are much more effective in advertising than flyers or posters. Traditional media cannot keep up with the pace of DOOH, which can change in real-time. The capability to remotely update content on digital signs allows you to make marketing decisions based on location factors, like weather and traffic. You can jump into action, and as soon as opportunities present themselves.
How LED signs help your business grow
They can grab attention with their lighted letters & symbols, scrolling/flashing text, images, videos, and animation. LED signs cut through the digital clutter and noise in the virtual world. According to a HubSpot survey, 57% of users disliked ads that played before a video and 43% didn't even watch them.
Third-party cookies are crumbling, which means improving the user experience of target consumers online will prove to be more difficult. LED signs communicate directly to your target audience and you can find many ways to enhance the consumer experience using indoor and outdoor signage. You can generate time-specific, location-specific, and audience-specific content to extend the reach in the real world.
You can also bring the virtual experience to the real world with interactive displays. Tech-savvy consumers prefer one-to-one AR interaction. By investing in DOOH formats like video walls, brands can use multiple contents to communicate with audiences and staff.
Advertising on digital displays can fuse real-world interactions with online engagement. Displaying URLs, social media handles, hashtags, and QR codes can connect your audience to your online presence.
Outdoor LED signs Memphis
Outdoor signs in stadiums, arenas, malls, train stations, and along highways offer brand exposure on a massive scale. Sometimes thousands of people see these ads every day. LED signs are robust and made to resist natural elements like rain, snow, dust, and humidity.
Remote controllability of digital signs means you can customize content on outdoor signs even in adverse weather. Adverting parkas in snowy weather has more relevance than promoting them randomly on a sunny day. LED signs offer you the versatility tailor your ads to the location, time of day, and weather in real time.
LED signs make you a familiar face in the neighborhood. The more people are exposed to your brand visually, the more likely they become foot traffic. You can also make outdoor signs mobile by using trains, buses, taxis, and customized trucks to display them. These will extend your reach to find more audience.
Outdoor signs do not have to be commercial. They can be welcome signs, road signs, street signs, and PSAs. Design high-quality outdoor signs in Memphis with LED Craft for end-to-end services.
Indoor LED signs Memphis
One of the best ways to keep customers engaged and interested at a store is to utilize call-to-action signs, curiosity piquing directional signs (this way for BIG tomatoes!), eco-friendly reminders at specific aisles (Don't forget to recycle that plastic bottle!), and notify customers about store promotions. Retailers can also use video walls to play ads and product information. These video walls can feature art and play ambient videos with intermittent adverts to combine aesthetics and marketing.
Hospitals can use LED signs to help navigate visitors around the building, display safety information in radiology department, and to play instructional videos in waiting rooms. Schools, universities, and government buildings can use similar signage solutions to direct students and visitors, display announcements, and send alerts to staff.
Hospitals can use LED signs to help navigate visitors around the building, display safety information in radiology department, and to play instructional videos in waiting rooms. Schools, universities, and government buildings can use similar signage solutions to direct students and visitors, display announcements, and send alerts to staff. Wayfinding can be made easier with indoor and outdoor signs in parking lots, film studios, convention venues, and exhibition centers.
Indoor signs can streamline internal communication with staff announcements. They can also communicate real-time information like a countdown to closing time for visitors.
LED Craft offers indoor signs in Memphis with high-end graphics, premium pixel pitch, high contrast ratios, and comfortable viewing angles.
Installation
Our end-to-end services include sign installation and permit assistance. We also offer location-based performance data to help you maximize your ROI. Our product maintenance and support services continue years after the initial purchase.
LED signs dimensions
Our engineering team will help you determine the correct dimensions for your sign. We deal with mega dimensions of stadium signs to modest dimensions of auto dealer signs. Each signage has the perfect pixel pitch, variable brightness, and enhanced color saturation, offering high-res content for comfortable viewing.
Cost of LED signage in Memphis
We sell directly to end users and distributors, maintaining pricing lower than resellers. You can also make use of our flexible financing options available through CIT, which specializes in equipment financing. They offer better rates, terms, and services other lenders cannot provide. You do not have to hold out on quality or the size of your LED sign when you purchase from us.
Why LED Craft?
We design and manufacture technologically advanced LED signage using the latest material and DOOH innovation. Trusted by renowned brands and industry leaders, we craft every signage option, from giant billboards to restaurant signs.
We offer high-end graphic content and connect you with partner companies that create digital advertising campaigns. We also provide street light solutions. Our reliable and up-to-date traffic counts and ROI reports help you make data-driven placement decisions. As a full-service sign company, we provide installation, maintenance, and customer support well into your initial purchase.
Loved and trusted by industry leaders
"The sign is awesome. Customers have commented how much easier it is to find us off of Route 106, now that the sign is up. They enjoy the marketing notes and promotions that we post on the sign each day. The sign is a hit with all of our old & new customers -Thank you"
"We recently changed our main entrance from the west to the south after building a new auditorium. We added this sign at the new entrance. Almost everyone uses that entrance now, so our messages are seen much more often. Several in the community have indicated how nice the sign is."
Sammy W.
First Baptist Church
"Our new sign is the talk of our town. Our members have been engaged by people they work with and business people in the area about the church with the "fancy light up sign" Also, had an increase in walk in visitors who say they saw the sign, and had never even noticed there was a church here. We are very pleased."
"I cannot express enough the positive impact our new LED sign has made. We get comments ranging from "It's about time we got with it" to "Our church is the talk of Bella Vista!" I do believe that thanks to our "state of the art" sign that we will see a significant impact on our future attendance. Thank you for making our church one to come in and explore all God has to offer."
Bob W.
Bella Vista Christian Church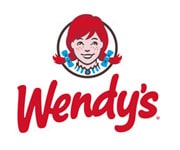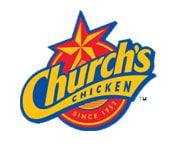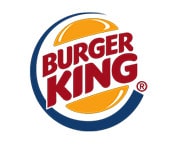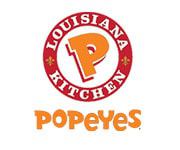 Frequently asked questions
Why Choose LED Craft
As suppliers of church LED signs, we sell directly to end users and distributors with no mediator involved.
We offer attractive discounts for bulk orders
In addition to manufacturing, we provide other services such as content management. If you are in need of premium graphical content, we have partners who will do a great job for you.
LED Craft uses the latest technology in manufacturing its LED displays and thereby produces the best quality LED screens available in the market.
If you want to talk to us about Digital Billboards for your business,
or you just want to say hello, we'd love to hear from you
Call us today on (844) 533-2723 or send us a message