LED Signs in Mt. Vernon
Gain a winning edge
With our LED Signs
Transform your business image with a creative LED sign!
LED Craft Inc is a leading digital sign production company in Mt. Vernon. Manufacturing high quality LED displays in all sorts of sizes, we guarantee a signage solution for all your needs. Whether you are in the hospitality industry, education industry, promoting automobiles, running a fire department or a shopping center, or trying to attract worshippers to your church, our talented team will assist in achieving your investment goals for LED signs in Mt. Vernon.
LED Signs in Mt. Vernon
LED lighted signs are a great way to attract passersby to your store and create brand awareness when places in high-traffic areas. It may not bring instant customers but it embeds your brand name in the viewers mind and when the need arises for them to purchase something from the industry that your brand is in, they will recall your full color sign and come to your store.
With custom signs, you can easily change the content displayed on your sign several times a day to target a wider audience. Not only are LED signs long lasting but are also easy to maintain and use less energy. Therefore, in the long run, digital displays are a much more cost-effective form of advertising as compared to traditional techniques.
Moreover, interactive digital displays can replace a customer service representative and several industries such as finance, hospitality and healthcare can greatly benefit from this technology.
Different uses of LED signs
LED signs come in the form of indoor and outdoor signage and are very helpful in terms of communicating information in whichever setting they are used.
Indoor LED signs are useful in a workplace to communicate information to the staff/employees. For example, weekly sales targets, scheduled meetings and conferences, special visits, employee recognition, training programs, and other emergency information and news updates can be conveyed via LED displays placed at different locations within the workplace.
At retail stores, indoor signage can be used to promote new and seasonal products, complementary accessories, and any in-store promotions. Also, with interactive displays, customers can obtain more information about a particular product and may be able to see how it looks on them or in their house. In hospitals and banks for example, indoor LED signs can be placed in waiting areas to distract visitors and make the perceived waiting time much less, thus resulting in happy customers.
Outdoor LED signs are used for creating brand awareness and advertising your products and services to those who haven't entered you store yet. The main aim with these LED signs in Mount Vernon is to attract passersby to your store and thereby increase revenue. Therefore, these custom signs and neon signs have to be carefully designed with minimum text and legible color combination – something that can be grabbed in just a few seconds.
Benefits of LED signs
High retention rates
Digital displays are able to capture 400% more views than static displays, and their recall rate is 83%. These figures are significantly higher than other traditional media. Moreover, 8 out of 10 customers enter a store because of a sign that attracted them; thus LED signage guarantees new customers and added foot traffic.
Increased revenue
By combining powerful text, images and videos, a brand can strongly influence the purchase decisions of shoppers. Placing LED signs at point-of-sale will result in an increase in sales of up to 33%. Digital signage provides an immersive consumer experience and better opportunities to cross-sell and encourage impulse buys. All you have to do is deploy engaging content where it matters the most.
Cost-effective
Going digital means there is no need for printing leaflets, brochures, posters and traditional billboards. The cost of printing is thus completely eliminated and there is no logistics involved for storing these marketing materials. By saving on these costs, your business can focus on producing high quality digital content instead. Although the initial investment of an LED display is high, the cost savings in the long run and the number of views per impression is results in make the investment more economical in the long run.
Flexibility
All it takes is a few clicks to optimize your advertisement to suit the changing needs of your target market. In just a few minutes the new content can be sent out to be displayed on signs installed at all branches. LED Craft Inc provides solutions for seamless creation, deployment and maintenance – to ensure you get the best of your signage solution.
Connectivity
With digital displays, companies can integrate their social media platforms and display RSS feeds and weather updates while their products and services are being advertised on the same display. This technology creates a new strategy for customer engagement and feedback. Customers trust reviews and feedback of a product from other customers the most, thus this avenue will promote your brand and also reinforce trust.
Loved and trusted by industry leaders
"The sign is awesome. Customers have commented how much easier it is to find us off of Route 106, now that the sign is up. They enjoy the marketing notes and promotions that we post on the sign each day. The sign is a hit with all of our old & new customers -Thank you"
"We recently changed our main entrance from the west to the south after building a new auditorium. We added this sign at the new entrance. Almost everyone uses that entrance now, so our messages are seen much more often. Several in the community have indicated how nice the sign is."
Sammy W.
First Baptist Church
"Our new sign is the talk of our town. Our members have been engaged by people they work with and business people in the area about the church with the "fancy light up sign" Also, had an increase in walk in visitors who say they saw the sign, and had never even noticed there was a church here. We are very pleased."
"I cannot express enough the positive impact our new LED sign has made. We get comments ranging from "It's about time we got with it" to "Our church is the talk of Bella Vista!" I do believe that thanks to our "state of the art" sign that we will see a significant impact on our future attendance. Thank you for making our church one to come in and explore all God has to offer."
Bob W.
Bella Vista Christian Church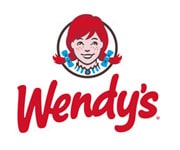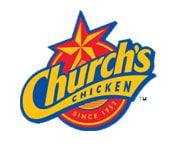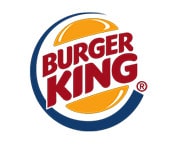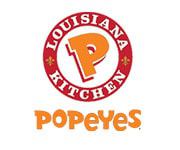 Frequently asked questions
Why Choose LED Craft
As suppliers of church LED signs, we sell directly to end users and distributors with no mediator involved.
We offer attractive discounts for bulk orders
In addition to manufacturing, we provide other services such as content management. If you are in need of premium graphical content, we have partners who will do a great job for you.
LED Craft uses the latest technology in manufacturing its LED displays and thereby produces the best quality LED screens available in the market.
If you want to talk to us about Digital Billboards for your business,
or you just want to say hello, we'd love to hear from you
Call us today on (844) 533-2723 or send us a message