LED signs in Tennessee
Gain a winning edge
With our LED Signs
Transform your business image with a creative LED sign!
LED Craft brings innovation to digital signage with cutting-edge engineering. We design and build custom signs, video walls, billboards, and transparent wall displays. Our end-to-end services range from consultation to installation and maintenance.
LED signs in Tennessee
LED is the backbone of local advertising and on-premise signs. Energy-efficient, versatile, and customizable, it drives digital signage forward, constantly reinventing and transforming how businesses and organizations communicate with the greater public. LED signs in Tennessee by LED Craft are personalized to achieve your marketing goals with superior displays. All our products are compatible with the latest digital tech available for enhancing engagement and increasing ROI.
How LED signs help your business grow
The digital age has made us more attuned to anything that resembles the virtual world. The average American spends 5 hours a day on their phone. And that doesn't include the time we watch TV or use our laptops. Digital screens and touchscreens have become so familiar to us that their presence in the real world is an assurance.
However, the good news is we are still sensory creatures. And offline retailers have the natural advantage of offering the sensory experience in their stores. Digital signage brings an e-commerce feeling to brick-and-mortar businesses, a fine balance of the two worlds.
From storefront signs to video walls, LED signs can increase foot traffic, help customers locate your business, inform customers about new products & services, announce sales, offers, & giveaways, and enable self-service. The ability to instantly control the content you share with the public helps your signs stay relevant and updated.
They can deliver location-specific information at chosen times. You can advertise specific products and services to those driving home or promote products suited for bad weather. Instead of the same message throughout the day, you can shake things up and customize it for day and night, different seasons, weekends and weekdays, and rain or snow. And people do take note.
Outdoor LED signs Tennessee
Thanks to weather-resistant LED technology, digital outdoor signs can make bold statements even in the harshest weather. Digital out-of-home (DOOH) advertising is the fastest-growing media channel in terms of spending. Unlike online adverts, which are easy to miss, ignore, and block outdoor advertising is far more capable of capturing consumer attention.
People take note of visually appealing objects in the real world. The visual impact instantly determines whether a brand is relevant or not. Digital signage grabs attention faster than static billboards. We are naturally drawn to virtual reality due to our digital-savvy lifestyle.
Outdoor LED signs are far more cost-effective than static ones. Once installed, you can change the content they display via a software controller. There is no need to take the signs down to change content. Installing and removing signage takes effort and time. In most instances, it requires professional services. LED outdoor signs remain relevant for a very long time due to their durability and flexibility for updating content.
Digital signs can play a sequence of promo content instead of one, which helps you advertise several products, offers, events, and activities on one display. From stadium screens to monument signs, we design and manufacture outdoor LED panels of all sizes in Tennessee.
Indoor LED signs Tennessee
From automated kiosks to video walls that play adverts, indoor LED signs simplify things for businesses and organizations. They can streamline internal communication with digital notice boards, offer wayfinding with indoor maps, present interactive menus for ordering food, display digital art, sync with social media feeds for real-time updates, allow customers to search products, and enable QR code scanning.
Digital displays improve engagement and encourage sign-ups & feedback, which traditional methods like filling out forms cannot accomplish. You will save on your printing budget and the number of customer service agents you need. More people are happy to interact with digital screens and AR than real people.
You can also make real-time changes to content so your customers do not miss out on anything. Indoor displays allow you to improve the user experience and make activities more enjoyable. Using colorful graphics, HD video clips, real-life images, and animation create an immersive atmosphere in contrast to a mundane environment.
From large LED screens for stage setups to transparent LED wall displays, we specialize in a range of digital signage with customizable options.
Installation
We install all our signs, and if a permit is necessary, we assist with the required documents to lawfully install your new sign per local government regulations. We have several installation options for you to choose from. Our maintenance team also carries out preventive maintenance and all other maintenance services after sales.
LED signs dimensions
Let our experts help you select the right dimensions for your LED sign for maximum exposure and ROI based on your location, type of business/organization, and objective. We collect up-to-date and detailed information about population densities, traffic flow, and other essential data you may need to decide the location and type of LED sign that optimize results. We provide this information to our clients to make data-driven decisions.
Cost of LED signage in Tennessee
LED Craft brings you high-quality digital signage for reasonable rates. Our flexible financing options through CIT ensure you can afford our products without disrupting the cash flow your business needs. CIT has expertise in equipment financing and provides better rates, terms, and services other lenders do not offer.
Why LED Craft?
We specialize in advanced digital signage solutions for a range of industries. From churches to schools to shopping centers to auto dealers, LED Craft signs service locations, businesses, institutes, and organizations across the state. We design and build signs specifically for individual requirements.
Our high-resolution LED displays have superb pixel pitch, easy viewing angles, variable brightness, superior contrast ratios, wide color gamut, and fast refresh rates. We also offer free artwork and attractive discounts.
Our consultation service helps you choose the best LED sign type and size for your business. The in-house qualified sign designers bring creativity and professionalism to build signs that reflect your brand's personality.
We assist with getting permits for putting up the sign and provide traffic count and ROI reports for you to choose strategic locations that increase visibility and impact. From installation to maintenance, our end-to-end services cover all aspects of digital signage solutions.
Loved and trusted by industry leaders
"The sign is awesome. Customers have commented how much easier it is to find us off of Route 106, now that the sign is up. They enjoy the marketing notes and promotions that we post on the sign each day. The sign is a hit with all of our old & new customers -Thank you"
"We recently changed our main entrance from the west to the south after building a new auditorium. We added this sign at the new entrance. Almost everyone uses that entrance now, so our messages are seen much more often. Several in the community have indicated how nice the sign is."
Sammy W.
First Baptist Church
"Our new sign is the talk of our town. Our members have been engaged by people they work with and business people in the area about the church with the "fancy light up sign" Also, had an increase in walk in visitors who say they saw the sign, and had never even noticed there was a church here. We are very pleased."
"I cannot express enough the positive impact our new LED sign has made. We get comments ranging from "It's about time we got with it" to "Our church is the talk of Bella Vista!" I do believe that thanks to our "state of the art" sign that we will see a significant impact on our future attendance. Thank you for making our church one to come in and explore all God has to offer."
Bob W.
Bella Vista Christian Church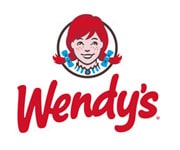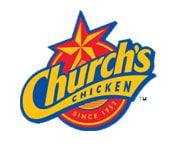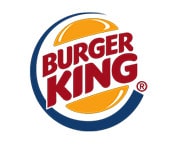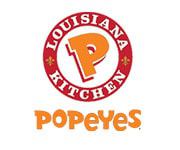 Frequently asked questions
Why Choose LED Craft
As suppliers of church LED signs, we sell directly to end users and distributors with no mediator involved.
We offer attractive discounts for bulk orders
In addition to manufacturing, we provide other services such as content management. If you are in need of premium graphical content, we have partners who will do a great job for you.
LED Craft uses the latest technology in manufacturing its LED displays and thereby produces the best quality LED screens available in the market.
If you want to talk to us about Digital Billboards for your business,
or you just want to say hello, we'd love to hear from you
Call us today on (844) 533-2723 or send us a message