LED signs in Tulsa
Gain a winning edge
With our LED Signs
Transform your business image with a creative LED sign!
LED Craft signs are designed to deliver exceptional resolution, pixel pitch, and long-lasting durability. Each sign is custom-built for unique requirements of your business, organization, or campaign. As a full-service sign company, we offer end-to-end services, including art rendering, permit assistance, and ongoing maintenance support.
LED signs in Tulsa
Digital signs are a business's own marketing channel. It is a platform that delivers exposure and communication more effectively than any other OOH medium. Our LED signs in Tulsa offer you a competitive advantage with quality, durability, functionality, and versatility. Create immersive experiences for visitors and consumers, inform concisely and clearly, and prompt engagement. Incorporate message sharing with wayfinding. We build signs with uncluttered designs, variable brightness, superb pixel pitch, and multiple content capabilities. Promote your brand day and night cost-effectively thanks to the energy efficiency of the latest LED technology.
How LED signs help your business grow
Enhanced visibility and attraction – LED signs are eye-catching and dynamic, capturing the attention of passersby. Their vibrant displays and customizable content help businesses stand out and attract potential customers.
Effective advertising – digital signs are powerful advertising tools, allowing businesses to promote products, services, promotions, and special offers in real time. The ability to change content instantly ensures up-to-date messaging.
Increased brand awareness – by consistently displaying business logos, branding elements, and messages, these signs reinforce branding and create memorable impressions.
Cost-efficient marketing – once installed, LED signs require relatively low maintenance and energy consumption, making them cost-effective marketing solutions in the long run compared to traditional advertising methods.
Versatility and customization – LED signs can display various content types, such as text, images, videos, animations, and live news. The signs can be customized for different spaces, surfaces, and shapes, allowing businesses to fit them conveniently where necessary.
Real-time updates – the ability to update content in real-time enables businesses to adapt quickly to changing circumstances, such as weather conditions, stock availability, or events, o keep messages highly relevant.
Improves customer experience – LED signs can provide valuable information to customers, such as operating hours, directions, or special announcements, enhancing the overall customer experience.
Indoor and outdoor use – digital signs are suitable for both indoor and outdoor settings, making them versatile for various applications, such as storefronts, trade shows, event venues, and more. LED technology is environmentally rugged, making them an ideal choice for billboards, monument signs, and storefront signs.
Long lifespan – LED signs have a longer lifespan compared to traditional lighting, reducing the need for frequent replacements and maintenance costs.
Environmental benefits – LED signs are energy-efficient and produce less waste heat, contributing to lower energy consumption and reduced carbon footprint.
Outdoor LED signs Tulsa
Out-of-Home (OOH) advertising has long been a staple for brands to reach audiences beyond the confines of traditional media. However, digital signs are reshaping the OOH industry, offering brands a dynamic and captivating platform to engage with their target consumers. LED technology has unlocked new possibilities, allowing advertisers to create visually stunning displays that outshine traditional static billboards. They offer businesses the flexibility to showcase real-time updates, promotional content, tailored ads, and information. From channel letter signs to 3D billboards, outdoor signs have become an indispensable medium for marketing.
Their high visibility is impactful. Visibility is critical for brands looking to break through the advertising clutter and connect with their target audience. Outdoor signage is no longer limited to a physical location. Mobile signs on trains, buses, trucks, and taxis take visibility to where the audiences are. Outdoor signs also serve navigational purposes, making wayfinding easier. Visitors certainly appreciate clear directional guidance in the form of signage. It is far more efficient than asking for directions. A monument sign is an informative wayfinder. It can not only display the name of your facility but also other information relevant to your operation, products, and services. Integrating a digital sign for your monument sign will serve multiple purposes.
Localities can also use outdoor signs for friendly messages that welcome and inspire commuters and visitors. Stadium signs can broadcast to thousands of spectators and relay branding and ad content in a hyped-up and emotional environment, making impressions. LED signs are low maintenance and energy efficient. They don't break the bank when you want 24/7 brand exposure.
Innovative LED signs in Tulsa by LED Craft offer signage solutions for every industry, business, and organization. Vivid visuals need high-quality signs. Transform your signage strategy with quality engineering.
Indoor LED signs Tulsa
Indoor LED signs are integral to advertising, marketing, and communication. They are transforming indoor spaces into dynamic and engaging environments. Digital displays offer businesses, organizations, and public spaces an effective means of conveying timely information, captivating audiences, and enhancing the user experience.
One of the key advantages of indoor LED signs is their versatility and adaptability. They are easily adaptable for varying indoor settings, such as retail stores, corporate offices, hospitality venues, educational institutions, and entertainment centers. With a wide range of display sizes, shapes, and resolutions available, they are customizable to suit specific purposes and complement the aesthetics of any interior environment.
High-resolution displays, vibrant colors, and fluid animations draw attention create immersive experiences. What would be otherwise ordinary products get a visual boost and informative edge with display screens that can play adverts and offer valuable insights into products. A bar of chocolate will get more attention of you also play a video clip about how the cocoa gets harvested for it. Indoor LED signs also act as message centers for relaying external and internal messages. You can communicate with visitors and staff using these signs.
Indoor LED signs have better attention-grabbing power, especially in schools and universities. Students are more likely to notice announcements, event schedules, and campus information relayed by digital signs.
Some displays incorporate interactive technology, enhancing further functionality and user engagement. Interactive maps, digital menu boards, and self-service kiosks can make activities more efficient. It also means companies do not need to deploy staff for these purposes.
Build custom sign products with a Tulsa sign company, utilizing advanced LED technology. LED Craft offers indoor signs across the board, from transparent wall displays to visually stunning video walls.
Installation
We provide a range of installation options to suit your needs and preferences. Our team assists you with obtaining the necessary permits to ensure your sign gets installed according to local zoning regulations. You can rely on our after-sales services that extend well beyond the initial purchase, ensuring your sign's longevity and optimal performance.
In addition, we offer reliable and up-to-date traffic counts and ROI reports to help you make informed decisions when selecting strategic locations for your signs. These valuable insights will guide you in maximizing the impact and effectiveness of your signage.
LED signs dimensions
The specifications of your sign depend on its purpose. Indoor signs and outdoor signs have differing requirements for optimal visual impact. We design signs of all sizes, from large billboards to more modest signs. Our team of sign experts will guide you in selecting the ideal size that aligns with your specific goals and requirements.
Cost of LED signs in Tulsa
Our direct selling to end users and resellers ensures you receive competitive prices for our signs without intermediary costs. We also offer value discounts for volume orders. To make purchasing even more manageable, you can opt for our flexible financing options through CIT. Get a free quote today, and choose premium-quality signs without compromising the cash flow of your business.
Why LED Craft?
We are a 360° sign solution company that designs and manufactures advanced LED signage for industries and businesses across the gamut. Our products are tailored to individual brands and requirements. Whether it is a franchise or church sign, we create enhanced visual experiences that stand out.
Our free consultation service helps you decide on the specs and designs that will precisely meet your advertising goals. We also offer high-end graphics and art rendering for your signs. Our well-researched location-based performance data makes site selection for maximum ROI more reliable.
From mega billboards to restaurant signs and street light solutions to fire department lights, we bring high-performing LED to all outdoor & indoor signage and lighting.
Loved and trusted by industry leaders
"The sign is awesome. Customers have commented how much easier it is to find us off of Route 106, now that the sign is up. They enjoy the marketing notes and promotions that we post on the sign each day. The sign is a hit with all of our old & new customers -Thank you"
"We recently changed our main entrance from the west to the south after building a new auditorium. We added this sign at the new entrance. Almost everyone uses that entrance now, so our messages are seen much more often. Several in the community have indicated how nice the sign is."
Sammy W.
First Baptist Church
"Our new sign is the talk of our town. Our members have been engaged by people they work with and business people in the area about the church with the "fancy light up sign" Also, had an increase in walk in visitors who say they saw the sign, and had never even noticed there was a church here. We are very pleased."
"I cannot express enough the positive impact our new LED sign has made. We get comments ranging from "It's about time we got with it" to "Our church is the talk of Bella Vista!" I do believe that thanks to our "state of the art" sign that we will see a significant impact on our future attendance. Thank you for making our church one to come in and explore all God has to offer."
Bob W.
Bella Vista Christian Church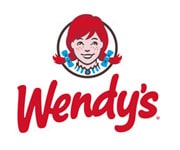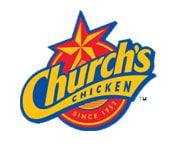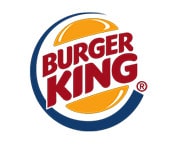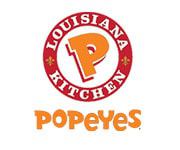 Frequently asked questions
Why Choose LED Craft
As suppliers of church LED signs, we sell directly to end users and distributors with no mediator involved.
We offer attractive discounts for bulk orders
In addition to manufacturing, we provide other services such as content management. If you are in need of premium graphical content, we have partners who will do a great job for you.
LED Craft uses the latest technology in manufacturing its LED displays and thereby produces the best quality LED screens available in the market.
If you want to talk to us about Digital Billboards for your business,
or you just want to say hello, we'd love to hear from you
Call us today on (844) 533-2723 or send us a message