LED signs in Wichita
Gain a winning edge
With our LED Signs
Transform your business image with a creative LED sign!
Designed and manufactured for optimal visual impact, comfortable viewing, and long-lasting operation, signs by LED Craft offer the industry's highest standards. Our signage and lighting solutions are tailored to your brand and marketing goals. Stand out from the rest with advanced LED technology.
LED signs in Wichita
An audience on the go needs more than what meets the eye. Captivating visual power is only possible with high-quality signs. Outdoor and indoor LED signs in Wichita by LED Craft support dynamic content for all your advertising needs.
Be it mega billboards, stadium LED signs, church signs, school signs, or auto dealer signs, we have built signage of all sizes for brands of all sizes, across the gamut of industries. Our solutions are always personalized to your requirements, brand identity, location, and products & services. We help you make data-driven decisions with our traffic count and ROI reports. We also provide digital advertising content or set you up with our partner digital advertising service providers. Once installed by our team, our maintenance services extend well into the purchase date of your sign.
How LED signs help your business grow
Visibility boost – LED signs are bright and highly-visible, making them stand out in various lighting conditions, including daylight and nighttime. Their vibrant colors and high contrast help draw attention from passersby, increasing the chances of potential customers noticing and remembering your business.
Eye-catching – digital signs attract attention with animations, scrolling messages, or dynamic content, which are more likely to captivate people than traditional signs. The ability to display changing and visually appealing content can pique curiosity and attract customers to your establishment.
Real-time updates- the signs are easy to update on the fly, enabling you to promote time-sensitive offers, sales, or events. This flexibility helps businesses stay agile and respond quickly to changing market conditions or opportunities.
Cost-effective advertising – LED signs are more affordable than traditional print or digital media. Once installed, they require minimal ongoing costs and can display unlimited messages without physical replacements for a long time. They are an effective way to promote ongoing or seasonal sales, discounts, and special offers. The dynamic nature of LED displays allows businesses to showcase various promotions without cluttering the signage.
Versatility & flexibility – digital signs can be customized to suit various business needs. They can display text, images, videos, or animations, making them suitable for different industries and applications. They can be configured for various installation options, surfaces, and locations.
Brand awareness – constant visual presence of your brand on LED signs reinforces brand recognition and helps establish a strong brand presence. Displaying logos, taglines, or brand colors creates awareness and familiarity of your brand among consumers.
Wayfinding and directions – these signs can guide customers to your location or within a facility. It is particularly beneficial for large business premises, airports, hospitals, and office buildings.
Community engagement – LED signs can share community-related messages, disseminate public service announcements, support local events, or promote charity initiatives. It helps businesses build a positive reputation within the community and fosters goodwill.
Outdoor LED signs Wichita
Outdoor LED signs are ubiquitous in our modern urban landscape, captivating passersby with their vibrant colors and dynamic displays. Digital signs have revolutionized the way businesses and organizations communicate with the world. An outdoor sign brings your brand to where the public is. Whether it is a monument sign, a billboard, or a storefront sign, they give your brand exposure, awareness, and a cost-effective way to advertise at scale. The power of LED makes it all happen with its environmental ruggedness. Outdoor LED signs can withstand rain, snow, sun, and humidity. Every business, organization, place of worship, school, and locality needs them.
LED signs can promote products and services timely with customization that adapts their message to external circumstances, such as rain, slow-moving traffic, or early-morning commuters. This flexibility helps businesses stay agile and respond quickly to changing market conditions or opportunities.
Outdoor signs are not just for marketing. They are effective wayfinding tools, guiding pedestrians and motorists to their destinations. From street names to directional arrows, outdoor LED signs enhance navigation, reducing confusion and improving the overall experience for travelers.
Cities and municipalities utilize outdoor LED signs for welcome messages, emergency alerts, traffic updates, and public service announcements. Additionally, they can showcase community events, cultural celebrations, and initiatives, fostering a sense of unity and pride among residents. Showcase your brand or message to a readily available audience passing by with high-quality outdoor LED signs in Wichita by LED Craft.
Indoor LED signs Wichita
Indoor LED signs have enriched the consumer experience. From retailers to museums, indoor signs serve an array of purposes. They are used to communicate, advertise, promote, collect data, make payments, scan codes, order, search, navigate, display art, create visual ambiance, and engage with audiences. Their versatility, dynamic nature, flexibility of configuration, and energy efficiency make them invaluable to indoor environments.
They bridge the gap between the digital world and physical space by replicating the content seen on TV or online ads. Stores can use them to play adverts for products they sell. Visual appeal through vibrant colors, vivid imagery, high-res displays, fluid animation, and dynamic content makes products more appealing.
Indoor LED signs simplify and streamline communication, ensuring information reaches the target audience promptly. This efficiency is especially crucial in fast-paced environments where instant communication is necessary. From daily deals to store closing time and weather reports to new bulletins, indoor digital displays can share a host of information. They also make convenient internal communication platforms and convey staff announcements, company news, and employee recognition.
Interactive displays facilitate self-service in the form of kiosks, checkouts, sign-ups, QR code scans, wayfinding, POS, and many more. These are ideal for indoor environments to improve efficiency, reduce wait time, limit customer support staff, and save on printed material. From transparent LED wall displays to video walls, indoor LED signs in Wichita by LED Craft offer vivid visuals that create immersive experiences for visitors, consumers, and audiences.
Installation
Our installation options include wall mount, single pole mount, double pole mount, and custom setups to suit your requirements. We assist with obtaining the necessary installation permits in compliance with local zoning regulations, ensuring that your sign is lawful. Our maintenance and after-sales support extends well after the initial purchase date. To maximize the effectiveness of your signs, we offer traffic count and ROI reports. These data analytics are well-researched and updated to help you make informed decisions on the ideal locations for your LED signs.
LED signs dimensions
We assist you in choosing the perfect size and specifications for your sign, considering its purpose, location, and target audience. Our signs are designed with comfortable viewing distances, optimal angles, brightness, and pixel pitch, ensuring that your content stands out and captures attention effectively. Our team will guide you through the design process for tailored solutions.
Cost of LED signs in Wichita
Direct selling to end users removes intermediary costs, making our signs more affordable. As manufacturers of LED signs, we can also guarantee you the quality. We offer discounts for volume orders, and our flexible financing options via CIT make it more convenient for you to pay for your sign.
Why LED Craft?
We are a full-service digital signage provider that utilizes the latest in LED technology to design and manufacture signs for various specifications. Our signs designs are uncluttered and conceptual for maximum visual impact your message deserves. We also provide digital advertising content with high-quality art rendering and partnerships with professional content designers for your marketing campaigns.
We install and maintain your sign with customer service extending well past the date of purchase. All digital display and lighting solutions are tailored to your unique requirements and brands. Our turn-key signage retrofit projects lower your energy expenses. We rely on decisions driven by data analytics. Up-to-date traffic count and ROI reports will help you decide the most impactful location for your sign. When permits are required, we assist you with the required documents for installing your new sign lawfully.
Loved and trusted by industry leaders
"The sign is awesome. Customers have commented how much easier it is to find us off of Route 106, now that the sign is up. They enjoy the marketing notes and promotions that we post on the sign each day. The sign is a hit with all of our old & new customers -Thank you"
"We recently changed our main entrance from the west to the south after building a new auditorium. We added this sign at the new entrance. Almost everyone uses that entrance now, so our messages are seen much more often. Several in the community have indicated how nice the sign is."
Sammy W.
First Baptist Church
"Our new sign is the talk of our town. Our members have been engaged by people they work with and business people in the area about the church with the "fancy light up sign" Also, had an increase in walk in visitors who say they saw the sign, and had never even noticed there was a church here. We are very pleased."
"I cannot express enough the positive impact our new LED sign has made. We get comments ranging from "It's about time we got with it" to "Our church is the talk of Bella Vista!" I do believe that thanks to our "state of the art" sign that we will see a significant impact on our future attendance. Thank you for making our church one to come in and explore all God has to offer."
Bob W.
Bella Vista Christian Church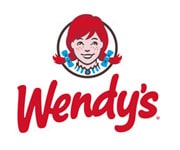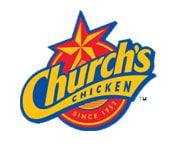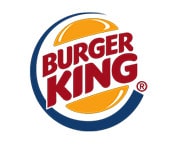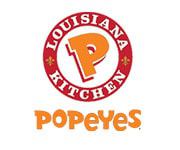 Frequently asked questions
Why Choose LED Craft
As suppliers of church LED signs, we sell directly to end users and distributors with no mediator involved.
We offer attractive discounts for bulk orders
In addition to manufacturing, we provide other services such as content management. If you are in need of premium graphical content, we have partners who will do a great job for you.
LED Craft uses the latest technology in manufacturing its LED displays and thereby produces the best quality LED screens available in the market.
If you want to talk to us about Digital Billboards for your business,
or you just want to say hello, we'd love to hear from you
Call us today on (844) 533-2723 or send us a message