Outdoor LED Signs – Chicago, Illinois
Your business will stand out
with our LED Bilboards
Create brand awareness with a premium outdoor LED sign in Chicago!
Outdoor LED signage has become vital for organizations that want to offer their target market with relevant and easily updated information, as well as alerts and advertising. In Chicago, Illinois, LED Craft Inc offers 2×8, 3×8 and 4×8 sized outdoor LED signs that are of highly durable and versatile – the ideal choice for businesses to invest in.
We also advice all our potential customers to be wary of making a well-informed decision before investing in outdoor LED signs. You are expecting your digital display to last for the next 10 years at least, hence careful planning will ensure a longer lifetime at a lower overall cost, thereby resulting in a successful experience.
Loved and trusted by industry leaders
"The sign is awesome. Customers have commented how much easier it is to find us off of Route 106, now that the sign is up. They enjoy the marketing notes and promotions that we post on the sign each day. The sign is a hit with all of our old & new customers -Thank you"
"We recently changed our main entrance from the west to the south after building a new auditorium. We added this sign at the new entrance. Almost everyone uses that entrance now, so our messages are seen much more often. Several in the community have indicated how nice the sign is."
Sammy W.
First Baptist Church
"Our new sign is the talk of our town. Our members have been engaged by people they work with and business people in the area about the church with the "fancy light up sign" Also, had an increase in walk in visitors who say they saw the sign, and had never even noticed there was a church here. We are very pleased."
"I cannot express enough the positive impact our new LED sign has made. We get comments ranging from "It's about time we got with it" to "Our church is the talk of Bella Vista!" I do believe that thanks to our "state of the art" sign that we will see a significant impact on our future attendance. Thank you for making our church one to come in and explore all God has to offer."
Bob W.
Bella Vista Christian Church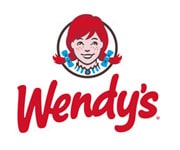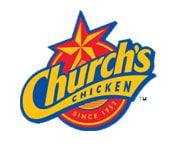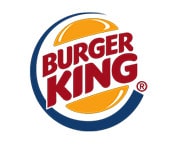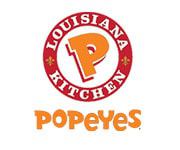 Here are a few factors that the team at LED Craft Inc will guarantee our customers when deciding which outdoor digital signage in Chicago, Illinois will meet your needs:
Depending on where you want to locate your 2×8, 3×8 or 4×8 outdoor LED display, you will need to consider the weather conditions – rain, snow, wind, dust and humidity. If the conditions are extreme, it is best to protect the display with an enclosure, which will this ensure longevity and continuous operation of the digital screen.
LED Craft Inc is more of a partner for all your digital signage solution needs, offering support and advice throughout the process. Our team will design a solution that fits your needs and will also be available for all your installation and maintenance requirements, offering a complete, integrated solution to our clients.
Once the outdoor LED sign is up and running, the team will look into regular maintenance and servicing to ensure your sign will last for longer and is always in well working condition, with consistent image quality for years to come.
LED Craft Inc has decades of experience in the industry and guarantees that we will continue to be around to respond to all your needs even after installation of the outdoor digital signage. We understand that it is not easy to physically maintain 2×8, 3×8 and 4×8 outdoor signage located on busy streets, hence we have a team dedicated for site visits and checks. Have a look at our website for customer testimonials and we assure you won't be disappointed.
We are aware of the brightness regulations for outdoor LED displays in Chicago, Illinois and advice customers with suitable screen brightness solutions.
Our products are certified and fulfill all safety requirements so you are rest assured that there is no risk of dangerous digital signage failures due to poor quality of materials used in the display and its enclosure.
Don't be tempted to choose the least expensive LED signage option as there is a risk of low-quality components being used and the longevity of your signage is then questionable. Our products are manufactured by us hence we understand the importance of quality checks and warranties.
With outdoor digital signage, investors want to draw the attention of passersby and thus communicate a message about their brand. We at LED Craft Inc understands the significance of the visual impact an outdoor LED display must create. Therefore, our solutions ensure bright and vibrant visuals with accurately displayed, true-to-life colors. We also correctly specify the right pixel pitch, depending on the viewing distance of your 2×8, 3×8 or 4×8 outdoor LED display in Chicago, Illinois.
Establishing an outdoor LED signage solution is a challenging task with many moving parts — and concerns about visual quality, cost, safety and reliability. Keep these factors from LED Craft Inc in mind when choosing a suitable digital signage solutions provider, if you want to set your project up for success.
Why Choose LED Craft
As suppliers of church LED signs, we sell directly to end users and distributors with no mediator involved.
We offer attractive discounts for bulk orders
In addition to manufacturing, we provide other services such as content management. If you are in need of premium graphical content, we have partners who will do a great job for you.
LED Craft uses the latest technology in manufacturing its LED displays and thereby produces the best quality LED screens available in the market.
If you want to talk to us about Digital Billboards for your business,
or you just want to say hello, we'd love to hear from you
Call us today on (844) 533-2723 or send us a message