Outdoor LED signs Springfield
Gain a winning edge
With Outdoor LED signs Springfield
Outdoor LED signs Springfield
As a general rule of thumb,
customers expect good signage
. They rely on signage to engage with your business. They build an impression with poorly designed signs and notice the absence of a sign.
In today's world, customer experience is of significant importance for retailers. At LED Craft Inc, we focus on giving retailers the best technique to enhance customer experience at their outlets.
Loved and trusted by industry leaders
"The sign is awesome. Customers have commented how much easier it is to find us off of Route 106, now that the sign is up. They enjoy the marketing notes and promotions that we post on the sign each day. The sign is a hit with all of our old & new customers -Thank you"
"We recently changed our main entrance from the west to the south after building a new auditorium. We added this sign at the new entrance. Almost everyone uses that entrance now, so our messages are seen much more often. Several in the community have indicated how nice the sign is."
Sammy W.
First Baptist Church
"Our new sign is the talk of our town. Our members have been engaged by people they work with and business people in the area about the church with the "fancy light up sign" Also, had an increase in walk in visitors who say they saw the sign, and had never even noticed there was a church here. We are very pleased."
"I cannot express enough the positive impact our new LED sign has made. We get comments ranging from "It's about time we got with it" to "Our church is the talk of Bella Vista!" I do believe that thanks to our "state of the art" sign that we will see a significant impact on our future attendance. Thank you for making our church one to come in and explore all God has to offer."
Bob W.
Bella Vista Christian Church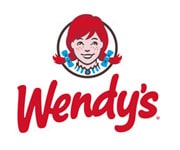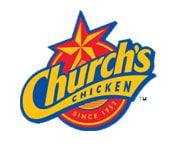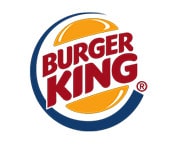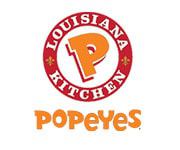 Your outdoor LED sign can be as important as a guidepost to guide customers to your location, particularly for brick-and-mortar small businesses. If your business is new in Springfield, passersby will be attracted to make a stop and investigate what your business has to offer. Also, those who are new in Springfield will be on the lookout for local businesses to cater to their needs.
An outdoor LED sign Springfield conveys a promise of your brand, the high standards of your business, and makes you stand out amongst others in the neighborhood. This is only if your sign is neat, clear, and bright. A damaged or unclear sign will not convey your brand image in the right manner.
Signage is essential, particularly in a high traffic location because it means that you want to be noticed and are eagerly looking forward to serving customers. With high quality outdoor signage from LED Craft Inc, people can easily find your business and can result in impromptu decisions to purchase your products or use your services. Get in touch with us for all your signage needs today!
If you are currently operating a business or are planning to start a new one, one of the most important considerations are how you plan to do your advertising. A cleverly designed outdoor digital sign will sufficiently serve the purpose of making your business stand apart from competition. Several research results suggest that customers are more likely to purchase from brands that they are familiar with. So outdoor advertising does the task of planting the seed for future sales.
Functionality
Outdoor LED signs are more like a silent salesperson for your business. Digital displays draw attention to your business location, and differentiate it from other businesses. The US Small Business Administration states that signs are a primary link between business and its customers.
Outdoor digital signage can be mounted on the ground or on a building. There are many shapes and sizes of ground-mounted signs offered by LED Craft Inc, which are usually paced on the street to attract motorists passing by. We also provide building-mounted signs that can be attached to the exterior walls of the business and is very useful in areas where foot traffic is prominent – for example, shopping hubs.
Significance
Signage is an essential part of the overall marketing strategy of a business. When a business logo is emphasized on a custom sign, their brand is reinforced. By advertising promotions on full color signs also helps businesses draw customer attentions while conveying important business information at the same time. Outdoor signage, in particular, is very effective because it is visible by passersby 24 hours a day, 365 days a year.
Benefits
When marketing funds are limited, signs are a cost-effective form of marketing. The cost per thousand is much lower with digital signs as compared to other types of radio, television and print advertising methods.
Considerations
LED signs are also effective when placed in popular locations, away from the business premises. Digital billboards for example placed on highways can convey a precise message to all motorists. In addition to that, vehicle wraps – placing magnetic signs on the side of a vehicle, are an effective form of mobile advertising for extended audience reach.
Outdoor billboards from LED Craft Inc come in a wide range of sizes. The ones seen on highways are what most common people would refer to as the standard size of an outdoor billboard but this is just one sizing option out of many. Below are three common billboard format options with an explanation of which situation might be ideal for each size.
Bulletins
These are the ones commonly seen on the side of roadways. 14'x48' is the common dimension of these but are also available in 10'x40' or 10'6''x36'. Because these boards are so large in size, they are ideal for spaces where the viewing distance is far. This is why major roadways are the ideal location to place these for a guaranteed brand impression. Apart from that, wherever space is available, placing these bulletins on buildings within city limits also makes a significant impact on those passing by.
Posters
Posters are second in terms of billboard sizing, measuring at 10'x22' – making these still quite big. While posters can be placed almost anywhere, the most useful location would be along secondary roads and highways that are not so busy. The convenience of being slightly smaller than bulletins makes posters ideal for targeting individuals undergoing their daily commute to work or school, or simply travelling from one place to another.
Junior Posters
Being the smallest amongst the three primary billboard types, Junior posters are generally 6'x12' in size. Although these are just about 11% in proportion to bulletins, their effectiveness can be just the same if placed in a strategic location. Either directly outside a local business, alongside small city roads, or affixed to the side of a building, junior posters can attract passing by clientele.
When planning a digital signage advertising campaign, knowing billboard sizes is very important. Knowing the uniqueness of each billboard size allows advertisers to better select which size would suit which part of the campaign, ultimately increasing the effectiveness of the overall campaign.
Now that you are aware about the importance of an outdoor sign, how it will benefit your business and which sign size is most appropriate for you, get in touch with LED Craft Inc – a sign company that offers full services of digital signage solutions, all under one roof.
If you want to talk to us about Digital Billboards for your business,
or you just want to say hello, we'd love to hear from you
Call us today on (844) 533-2723 or send us a message