LED Scoreboards Signs
Gain a winning edge
With LED Scoreboards Signs
Upgrade your sporting arena with LED scoreboards
With digital scoreboards for your school sports ground or any other sporting arena, you can provide the audience with an enhanced experience, thereby encouraging more parents, students, staff, and the general public to participate in the sporting community. LED Craft Inc believes that high quality LED scoreboard signs are an essential investment in a sporting arena.
The user-friendliness of digital signage means that these LED scoreboard signs can be customized to all sorts of sports, ranging from basketball, cricket, rugby, football, tennis, athletics, karting, motor racing, horse racing, and also for indoor sports such as table tennis, badminton, squash, and so on.
Loved and trusted by industry leaders
"The sign is awesome. Customers have commented how much easier it is to find us off of Route 106, now that the sign is up. They enjoy the marketing notes and promotions that we post on the sign each day. The sign is a hit with all of our old & new customers -Thank you"
"We recently changed our main entrance from the west to the south after building a new auditorium. We added this sign at the new entrance. Almost everyone uses that entrance now, so our messages are seen much more often. Several in the community have indicated how nice the sign is."
Sammy W.
First Baptist Church
"Our new sign is the talk of our town. Our members have been engaged by people they work with and business people in the area about the church with the "fancy light up sign" Also, had an increase in walk in visitors who say they saw the sign, and had never even noticed there was a church here. We are very pleased."
"I cannot express enough the positive impact our new LED sign has made. We get comments ranging from "It's about time we got with it" to "Our church is the talk of Bella Vista!" I do believe that thanks to our "state of the art" sign that we will see a significant impact on our future attendance. Thank you for making our church one to come in and explore all God has to offer."
Bob W.
Bella Vista Christian Church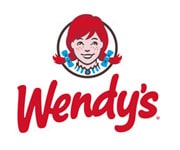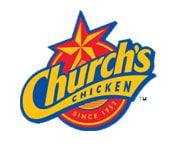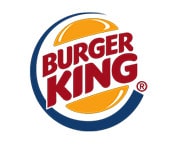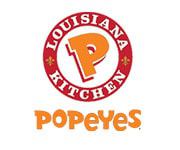 Digital signs have become very popular on a global scale. In addition to being bright and visible, LED lighting contributes towards a 'green effort', resulting in substantial electrical savings. By investing in this technology, your organization too is contributing towards a green effort. Electronic scoreboard signs offer savings over traditional board systems that use standard lighting.
LED signs are highly durable and able to withstand changes in weather and extreme temperatures, thereby making LED scoreboard signs the perfect choice for both indoor and outdoor scoreboard options.
With an electronic scoreboard system, you can get the crowd excited with sport-specific animations to highlight every play of the match. Apart from athletic events, these digital solutions can showcase season highlights, player achievements, halftime marching band, and performances of the dance team, thereby engaging the audience.
LED scoreboard signs are a great way for your high school or organization to generate revenue by advertising for local businesses and sponsor support.
With flexible, state-of-the-art digital signage solutions offered by LED Craft Inc, one scoreboard sign can be tailored for all kinds of sports, making it very simple to switch between sports as well. Furthermore, the custom scoreboards have software that can keep a tab of all the records for each sport. This means the scorekeeper's job is made much easier and statistics for each sport can be produced without much effort.
The traditional scoreboard sign is a very basic option that only updates the players on game day regarding game aspects such as score, innings, possession, and time left in the match. Sometimes fans prefer this version because it lets them focus on the game and can get a full score update with a quick glance at the screen. This is the least expensive LED scoreboard sign, easy to design, and is ideal for updating players and fans.
One step ahead of the basic scoreboard is when additional information such as player names and foul details are displayed. While this is still a simple design, it gives the fans slightly more information than just the scores. This unit can also include a panel for sponsors and any announcements.
The most advanced LED scoreboard sign is the fully interactive video display. This type of unit comprises elements of the above two scoreboard types and also includes either one large LED video panel or a collection of smaller panels in the design. These video boards allow the scoreboards to display live video action, instant replays, player interviews, advertising, promotions, and much more. The main purpose of these scoreboard designs is to keep the fans engaged and help them enjoy their team's performance through such video presentations. With this LED scoreboard sign, you are promising each and every fan the best seat in the house.
When investing in a digital scoreboard sign, you have to take into consideration the facilities in your sporting arena. Although any LED display can be mounted on a building like an LED video wall or can be free-standing on a customized frame, it is ideal to consult an engineer to make sure your preferred location will allow the scoreboard to function successfully. For a 100% viewing angle, we advise placing the LED scoreboard sign opposite the spectators at a decent height above the ground to avoid damage.
Considering an appropriate display size for viewing is also important because we manufacture a very wide range of LED displays. For instance, a basketball court would require a smaller sized display board in comparison to a viewing area the length of a rugby field.
In situations where outdoor LED scoreboard signs are needed, we recommend a waterproof scoreboard or an external component to protect the display from vandalism and harsh weather conditions.
If you want to talk to us about LED displays for your business,
or you just want to say hello, we'd love to hear from you
Call us today on (844) 533-2723 or send us a message