LED Signs in Nashville
Gain a winning edge
With our LED Signs
Transform your business image with a creative LED sign!
Create iconic brand awareness with signs from LED Craft. Our advanced digital signage solutions cover all your needs. We have designed and built signs for industry giants, small businesses, and local organizations. Make impactful impressions with your retail, church, school, hospital, restaurant, and monument signs.
LED Signs in Nashville
Digital out-of-home (DOOH) advertising is the fastest-growing media channel in terms of spending. If you are yet to invest in LED signs in Nashville, TN slash costs by buying directly from LED Craft, manufacturers, and designers of outdoor and indoor signage solutions. Get added benefits like free artwork, permit assistance, and location-based performance data. Maximize ROI with high-quality engineering, stunning pixel pitch, variable brightness, and high-end graphics. Our consultation service helps you decide the best signage option to achieve your goals.
How LED signs help your business grow
LED signs draw attention to your business 24/7 without any added expenses. It all depends on the visual impact they create. Their energy efficiency ensures you are not racking up high energy bills. They are versatile communication tools. You can announce new products or services, sales, giveaways, offers, changes in opening hours, contact detail changes, social media activity, and branding updates without missing a beat. Updates can be instant or programmable.
Due to versatility of design and configuration flexibility, you can get creative with LED signs. Channel and push-thru letters can have different fonts, colors, and graphics. It allows you to build unique and iconic on-premise signs to distinguish yourself from the competition.
Digital sign boards can hyper-target audiences, weather conditions, time of the day, stock availability, special events, days of the week, and seasons. Their content is remotely controllable. You can change content on several signs from the same control center.
Digital signs also offer the chance of two-way communication with the use of interactive displays. It is a great method to collect audience data. Whether ordering off a menu or scanning a QR code, interactive signs increase engagement and improve customer experience. They eliminate the need for staff to be at hand at all times and consolidate tasks more efficiently than humans.
LED displays can also create visuals and aesthetics for concerts and venues. Artists can use them to showcase digital art. You can create immersive experiences with video walls by bringing online and TV ads to physical spaces. People are more responsive to videos than all other formats.
Outdoor LED signs Nashville
Your consumers are out there. While online ad targeting can be specific, you have very little control over them. Users have become weary of online ads, as they are inundated with them. Most people use ad blockers as a means to escape the barrage of ads. Unless your ad is prominent and on top of the page, it can easily get ignored. DOOH advertising speaks directly to your audience and the probability of them noticing your sign is very high. Digital signs are hard to miss and easily noticed due to their size and vibrancy in real-life settings. There are no ad blockers in the physical world and they are not in danger of being skipped.
Schools, churches, hospitals, fire departments, and other organizations can use outdoor signs to share information with audiences. Towns and cities can use them for welcome signs, to share worship notices, and for PSAs. Mobile outdoor signs fixed on trucks, buses, trains, and taxis can cover a lot of ground by moving around to different parts of a region.
LED signs have longer lifespans than the average neon sign, and you will not have to replace them for at least 5. Some may last up to 10 years. Their durability and environmental ruggedness make them the perfect candidate for digital billboards.
Our outdoor LED sign solutions in Nashville, TN, offer customized sign design and engineering to create displays that support rich, vibrant content.
Indoor LED signs Nashville
Indoor signs, from arrow signs to self-check-in, enhance the user experience. You can create immersive environments with video walls, digital art, social media feeds, and interactive displays. You can also use transparent LED wall displays for better space-saving and innovative advertising.
Interactive digital menus in fast food restaurants can streamline operations while reducing wait time. Retailers can announce discounts and offers without the need for staff or print material. The information offered through visual media is much more effective than other forms.
Department stores can use LED signage for wayfinding and catalog searches to help customers find stores and products. It saves them the trouble of asking for directions. Staff may not be at hand at all times. Consumers abandon purchasing decisions when they cannot easily find what they are looking for. A positive navigational experience builds consumer trust in your brand. Libraries can also use indoor displays for readers to locate books, newspapers, and journals.
Indoor LED signs centralize communication. Employers and managers can use them to communicate with staff with notices. Multiple displays can show the same message across the building. You can also use them to communicate with visitors. Signs can display instructions, safety information, reminders, and CSR videos. 95% of purchasing decisions are emotion-driven. Building an emotional connection with your consumers by keeping them engaged, curious, and entertained humanizes your brand. And only programmable LED display technology can achieve that efficiently.
Digitize your brand with indoor LED signs in Nashville by LED Craft.
Installation
Our installation options include wall mount, single pole mount, double pole mount, and custom. We assist with installation permits based on zonal regulations to ensure your sign is lawful. We offer maintenance and after-sales support well into the initial purchase date. Our traffic count and ROI reports will help you choose the best spots for your signs.
LED signs dimensions
We help you select the appropriate size and specifications for your sign based on its purpose, location, and audience. Our signs have comfortable viewing distances, angles, brightness, and pixel pitch that make your content pop out.
Cost of LED signage in Nashville
We sell our signs directly to end-users, which means there are no middlemen costs. We also have special discounts for bulk orders. Our flexible financing options via CIT allow you to pay for your sign without compromising your cash flow.
Why LED Craft?
We manufacture a wide range of LED signs and displays using cutting-edge technology. Industry leaders and mega brands have put their trust in the quality of our products. Our customized signage solutions reflect your needs and brand for optimal impact. As a full-service company, we provide art rendering and high-end graphics by professionals. LED Craft turn-key signage retrofit projects lower energy bills. We offer continual product support years after the initial installation. Our products range from arena displays to street signs.
Loved and trusted by industry leaders
"The sign is awesome. Customers have commented how much easier it is to find us off of Route 106, now that the sign is up. They enjoy the marketing notes and promotions that we post on the sign each day. The sign is a hit with all of our old & new customers -Thank you"
"We recently changed our main entrance from the west to the south after building a new auditorium. We added this sign at the new entrance. Almost everyone uses that entrance now, so our messages are seen much more often. Several in the community have indicated how nice the sign is."
Sammy W.
First Baptist Church
"Our new sign is the talk of our town. Our members have been engaged by people they work with and business people in the area about the church with the "fancy light up sign" Also, had an increase in walk in visitors who say they saw the sign, and had never even noticed there was a church here. We are very pleased."
"I cannot express enough the positive impact our new LED sign has made. We get comments ranging from "It's about time we got with it" to "Our church is the talk of Bella Vista!" I do believe that thanks to our "state of the art" sign that we will see a significant impact on our future attendance. Thank you for making our church one to come in and explore all God has to offer."
Bob W.
Bella Vista Christian Church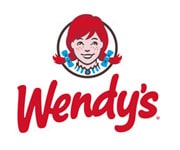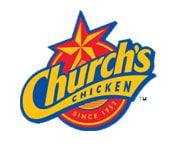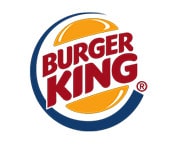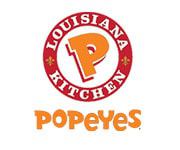 Frequently asked questions
Why Choose LED Craft
As suppliers of church LED signs, we sell directly to end users and distributors with no mediator involved.
We offer attractive discounts for bulk orders
In addition to manufacturing, we provide other services such as content management. If you are in need of premium graphical content, we have partners who will do a great job for you.
LED Craft uses the latest technology in manufacturing its LED displays and thereby produces the best quality LED screens available in the market.
If you want to talk to us about Digital Billboards for your business,
or you just want to say hello, we'd love to hear from you
Call us today on (844) 533-2723 or send us a message