LED Signs in Effingham
Gain a winning edge
With our LED Signs
Transform your business image with a creative LED sign!
LED Craft Inc is an LED sign production and distribution company in Effingham. Not only do we sell LED signs in Effingham, but we also manufacture them and are well aware of the quality of the components that go into the finished product. We have digital displays in a variety of sizes, including 2×8, 3×8 and 4×8 screens. You can choose the size and resolution required for your digital signage solution based on your company strategies.
LED Signs in Effingham
Investing in digital indoor and outdoor signage for your business means you can update the content on it as conveniently as pressing a few buttons on your smartphone or tablet. This means your signage can be kept up-to-date at all times with the latest news, events and promotions. Also, since LED signs are long lasting, you can be assured that your LED sign in Effingham will continue to look good for years together.
A cleverly designed neon sign or LED custom sign will build brand awareness and give your business a modern and professional look, thus creating a positive first impression on customers. Businesses can use full color LED signs for multiple purposes – communicate important messages to employees as well as customers, provide directions, provide information about your business and promote special products and services. In fact, if your business is service-oriented and requires customers to wait to be served, informational LED signs can help reduce the perceived waiting time.
Switching from traditional to interactive digital displays means your business is perceived as modern and inviting, and can provide analytics to help you understand what customers are looking for and how they interact with Effingham LED signs. Interactive touch screens are easy to use, thus encouraging viewers to engage and interact with your brand.
High quality digital signage can display dynamic content. Hence if your business requires real-time content streaming, a sign company such as LED Craft Inc can make it happen! For example, you can link your LED business sign to your social media page so everyone around is able to see what is being posted about your brands, especially reviews that are so valuable for a business. In fact, LED signs can increase sales by providing customers with instant access to information at the right time, convincing them to make the purchase. Also, if you have a last-minute sale or promotion to release stocks, your signage can be updated and everyone passing by will be informed.
Different uses of LED signs
Digital signage is an ideal solution to promote your business and exhibit products and services. It is also a cost-effective way to improve communications within your business and create awareness of your brand to potential customers. From advertising to communicating, announcing, alerting and providing special instructions, LED displays can be used in a variety of settings. If you are in search for a way to take your business to the next level, digital signage solutions may be the answer you're looking for. Get in touch with our solution experts today to come up with a suitable signage solution for your business!
Indoor LED signs
Indoor LED signs Effingham can be used in corporate workspaces such as financial institutions, warehouses and other service-oriented businesses. In addition to that, hotels, schools, hospitals, auto dealerships, fire departments, restaurants and the retail industry also benefit with the implementation of an LED signage solution. The displays can be placed in heavy traffic areas and can serve the purpose of way finding, providing useful information and entertaining customers while they wait.
Outdoor LED signs
Digital billboards are the most common form of outdoor LED signs and are capable of reaching a massive audience, thus making the cost per impression very reasonable. Placing these on busy highways means everyone passing by will be made aware of your brand. In fact, because the displays are digital and easy to update, you can schedule different types of content which will appeal to different demographics of people that are moving out and about at different times of the day.
Other types of outdoor digital signage offered by LED Craft Inc are monument signs, combo signs, mobile LED signs, stadium signs, stage rental signs and more that you can explore by visiting our website.
Benefits of LED signs
The benefits of LED signs have been long evident, which is why the technology is being used in almost every industry and every business today. While the initial investment is a lumpsum, when this cost is divided over the life of the digital display, the cost per impression turns out to be more reasonable as compared to print and television media used for advertising. Digital signage is also very easy to install as it requires just a screen, a media player and an electrical connection so it can be placed at any location. Moreover, digitization means the content to be displayed is highly versatile and can be customized as per the requirements of the advertising strategy of your business.
Loved and trusted by industry leaders
"The sign is awesome. Customers have commented how much easier it is to find us off of Route 106, now that the sign is up. They enjoy the marketing notes and promotions that we post on the sign each day. The sign is a hit with all of our old & new customers -Thank you"
"We recently changed our main entrance from the west to the south after building a new auditorium. We added this sign at the new entrance. Almost everyone uses that entrance now, so our messages are seen much more often. Several in the community have indicated how nice the sign is."
Sammy W.
First Baptist Church
"Our new sign is the talk of our town. Our members have been engaged by people they work with and business people in the area about the church with the "fancy light up sign" Also, had an increase in walk in visitors who say they saw the sign, and had never even noticed there was a church here. We are very pleased."
"I cannot express enough the positive impact our new LED sign has made. We get comments ranging from "It's about time we got with it" to "Our church is the talk of Bella Vista!" I do believe that thanks to our "state of the art" sign that we will see a significant impact on our future attendance. Thank you for making our church one to come in and explore all God has to offer."
Bob W.
Bella Vista Christian Church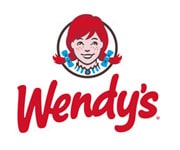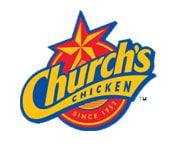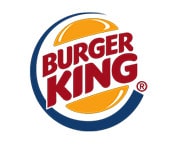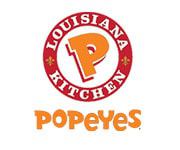 Frequently asked questions
Why Choose LED Craft
As suppliers of church LED signs, we sell directly to end users and distributors with no mediator involved.
We offer attractive discounts for bulk orders
In addition to manufacturing, we provide other services such as content management. If you are in need of premium graphical content, we have partners who will do a great job for you.
LED Craft uses the latest technology in manufacturing its LED displays and thereby produces the best quality LED screens available in the market.
If you want to talk to us about Digital Billboards for your business,
or you just want to say hello, we'd love to hear from you
Call us today on (844) 533-2723 or send us a message