LED signs in Oklahoma
Gain a winning edge
With our LED Signs
Transform your business image with a creative LED sign!
Innovation and diligent research enable us to engineer high-quality LED panels for all your signage requirements. LED Craft designs and manufactures advanced indoor and outdoor signs for businesses, government buildings, healthcare facilities, schools, places of worship, and sporting & entertainment venues.
LED signs in Oklahoma
Out-of-home advertising has evolved to new heights. They are no longer a secondary marketing tool but a crucial primary one. LED signs in Oklahoma by LED Craft help you reinvent your brand with the epitome of digital signage technology. Our products offer high-end features, premium resolutions, best-in-class graphics, comfortable viewing angles, impressive viewing distances, and variable brightness.
With no intermediaries in our business operation, direct buying guarantees cost-effective prices for your signs. It also means considerable discounts for volume orders. Our Traffic Count & ROI Reports offer big data leverage to maximize exposure for your sign. We also provide permit assistance to ensure your sign gets installed per zoning laws in your locality. Once installed by us, your sign will receive maintenance services well into the initial date of purchase.
How LED signs help your business grow
Visual impact – they provide exceptional visibility, drawing the attention of passing motorists and pedestrians. It's hard to ignore bright colors that pop, animations that entertain, and visuals that immerse you in. They create an impression on people, which leads to brand awareness.
Enhanced branding – they improve the curb appeal and offer a dynamic platform to showcase branding. LED signs can display your logo, tagline, and promotional messages with better clarity and visual appeal. You can convey more with little effort, keeping your messaging uncluttered and minimal. It reinforces brand recognition, which is vital to establishing yourself against competition.
Targeted advertising – you can deliver applicable ad content to a target audience. LED signs support programmable content you can customize based on factors like the time of day, audience demographics, and weather. The tailored approach makes messaging more meaningful and relevant.
Real-time updates – digital signs enable you to update and modify content in real-time. This flexibility allows you to promote special offers, announce upcoming events, or make timely announcements without delay.
Targeted advertising – you can deliver applicable ad content to a target audience. LED signs support programmable content you can customize based on factors like the time of day, audience demographics, and weather. The tailored approach makes messaging more meaningful and relevant.
Real-time updates – digital signs enable you to update and modify content in real-time. This flexibility allows you to promote special offers, announce upcoming events, or make timely announcements without delay.
Increased sales and conversions – they increase foot traffic as well as online traffic to landing pages. The frequency of ad sighting, its creativity, and relevance generate interest and strong ROI.
Improved customer experience – digital signs enhance the consumer experience by providing helpful information such as wayfinding instructions, business hours, contact details, or product/service information without prompt or with prompt via interactive displays. It contributes to positive experience and satisfaction.
Cost-effectiveness – they offer long-term cost savings with energy efficiency and fewer maintenance & replacements. LED signs consume less energy and have long life spans.
Outdoor LED signs Oklahoma
LED technology has the ideal properties that make efficient outdoor signs. They withstand varying weather conditions and have controllable brightness for optimal viewing in different visibility conditions. Be it giant billboards or modest monument signs, outdoor LED signs make an effective visual impact.
They can be mobile signs as well. Transit signs mounted onto trains, buses, taxis, and trucks can maximize brand exposure. You can increase engagement with QR scanning and Calls-to-Action (CTA) on these signs.
Outdoor signs can serve other purposes too. Churches can use them to communicate with their congregations, schools to manage parking, and health authorities to inform the public about health risks. Hospitals can streamline wayfinding with concise LED signs in the parking lot, indicating locations of departments and facilities. It saves time in emergencies and makes navigation easier.
They can also enhance the consumer experience. By being able to spot restaurants, drugstores, or hairdressers easily, potential customers can plan purchasing decisions. Concise information on products & services, opening hours, and contact details displayed on LED signs help consumers make informed decisions.
We offer an extensive range of high-quality outdoor sign solutions in Oklahoma City, everything from street lighting to stadium LED signs.
Indoor LED signs Oklahoma
The sensory experience of in-store shopping is unique, and online shopping cannot replicate it. However, online platforms heavily influence our purchasing. Fusing the two help consumers benefit from both. Indoor LED signs can automate tasks like wayfinding, catalog search, ordering, sign-ups, and announcing deals. They make ideal external and internal message boards and social media feed displays.
Video walls bring dynamic visuals to your store. They can display original adverts, ambient videos, digital art, or live news feeds. From healthcare providers to educational institutes, indoor signs benefit all industries. A hospital waiting room can utilize video walls to help patients understand medical conditions and how treatments work. Colleges can use them to enhance visual learning.
Additionally, interactive indoor signs can offer a seamless experience for visitors. Shoppers can register to get notified when new stocks of their favorite product arrive. Stores can use them to get feedback at the checkout. A coffee shop can use them to match coffee to personal flavor preferences. Colleges can use them for students to sign up for classes.
Indoor signs can also encourage online CTAs by directing visitors to landing pages related to upcoming events, product launches, promo codes, CSR, or social media handles.
You can update content as real-world changes happen. It takes time, effort, and money to replace print material, and no amount of staff readily available can be as efficient as an LED display. Built with advanced LED technology, LED Craft indoor signs offer greater efficiency, versatility, and visual impact.
Installation
Our various installation options cater to your specific needs. As a full-service sign company, we assist you in obtaining the necessary permits, ensuring that your sign adheres to the relevant zoning laws for installation. Additionally, our maintenance service extends well beyond the initial purchase, providing ongoing support for years to come. Our data and analytics can optimize your ROI and help you select high-traffic locations. Data-driven decisions are integral to the performance of your sign.
LED signs dimensions
The dimensions of your sign depend on its location, audience size, and the content you intend to display. The type of sign decides its optimal or minimal size. Our team will guide you through the specifications that create vibrant and clear displays for your business or organization.
Cost of LED signs in Oklahoma
As manufacturers of premium quality LED signs, we offer competitive prices to end users and distributors without intermediary costs. We also provide discounts for volume orders. Our flexible financing options through CIT enable you to purchase signs without compromising your cash flow. Get a free quote today to revamp your brand.
Why LED Craft?
Utilizing cutting-edge LED technology, we manufacture LED signs and digital screens. We provide content management features and high-end graphic capabilities that can create high visual impact. Our art rendering services connect you with industry professionals to develop effective digital advertising campaigns tailored to your marketing needs.
Our full range of in-house services includes consultation, sign design, engineering, installation, and maintenance. We eliminate outsourcing and intermediary costs with streamlined, cost-effective solutions.
Furthermore, our turn-key signage retrofit projects aim to reduce energy expenses, providing sustainable and efficient LED solutions. Our products cater to a range of industries for all branding, marketing, and lighting purposes. Each solution is customized to align with your unique objectives.
Loved and trusted by industry leaders
"The sign is awesome. Customers have commented how much easier it is to find us off of Route 106, now that the sign is up. They enjoy the marketing notes and promotions that we post on the sign each day. The sign is a hit with all of our old & new customers -Thank you"
"We recently changed our main entrance from the west to the south after building a new auditorium. We added this sign at the new entrance. Almost everyone uses that entrance now, so our messages are seen much more often. Several in the community have indicated how nice the sign is."
Sammy W.
First Baptist Church
"Our new sign is the talk of our town. Our members have been engaged by people they work with and business people in the area about the church with the "fancy light up sign" Also, had an increase in walk in visitors who say they saw the sign, and had never even noticed there was a church here. We are very pleased."
"I cannot express enough the positive impact our new LED sign has made. We get comments ranging from "It's about time we got with it" to "Our church is the talk of Bella Vista!" I do believe that thanks to our "state of the art" sign that we will see a significant impact on our future attendance. Thank you for making our church one to come in and explore all God has to offer."
Bob W.
Bella Vista Christian Church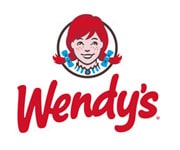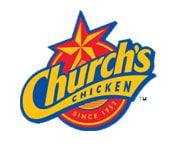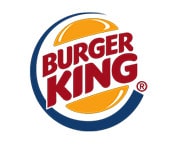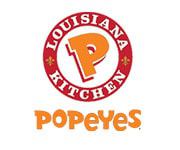 Frequently asked questions
Why Choose LED Craft
As suppliers of church LED signs, we sell directly to end users and distributors with no mediator involved.
We offer attractive discounts for bulk orders
In addition to manufacturing, we provide other services such as content management. If you are in need of premium graphical content, we have partners who will do a great job for you.
LED Craft uses the latest technology in manufacturing its LED displays and thereby produces the best quality LED screens available in the market.
If you want to talk to us about Digital Billboards for your business,
or you just want to say hello, we'd love to hear from you
Call us today on (844) 533-2723 or send us a message