LED signs in Little Rock
Gain a winning edge
With our LED Signs
Transform your business image with a creative LED sign!
Take your out-of-home advertising to new heights with high-end LED signs manufactured by LED Craft. We employ the latest signage technology to design and build customized indoor and outdoor signs. Our after-sales customer support extends for years. With reliable ROI and traffic count reports, we also help you select significant locations to place your sign.
LED signs in Little Rock
As the most impactful medium to reach consumers offline and with the lowest CPM in marketing, signage is an advertising goldmine. LED signs in Little Rock by LED Craft enable you to harness this potential with superior quality.
Our products offer immersive experiences with an impressive pixel matrix, pixel pitch, resolution, viewing angle, viewing distance, and adjustable brightness. LED signs are energy-efficient, adaptable, and versatile. Utilize our Traffic Count & ROI Reports, which are regularly updated, to make informed decisions for maximum impact. We provide exceptional graphics and digital content through our partners in professional digital advertising.
Our dedicated consultation service is available to guide you through the process, ensuring you make informed decisions regarding the best signage options to achieve your specific goals.
How LED signs help your business grow
Enhanced visibility – unlike static signs, LED signs have a high visual impact. They catch the eye and grab the attention of audiences effortlessly. Their bright, vibrant, and moving visuals are unmissable in crowded environments. You can display dynamic and engaging content, including images, videos, and animations.
Brand awareness – the prominence is key to brand exposure. LED signs display your business name, logo, and messages with enhanced visuals. It improves brand recognition and increases awareness of your existence among the target audience.
Increased foot traffic – monument signs and billboards can attract more foot traffic. Passing traffic is more likely to notice LED signage than signs that do not have sensory affective.
Effective advertising – a digital sign is an advertising medium to announce sales, discounts, offers, and giveaways. Their unparalleled visibility ensures everyone in a specific location sees them. Flyers, emails, and online ads are easy to ignore, but not LED signs.
Real-time updates – you can update information in real-time, avoiding delays that may affect sales. You can instantly and directly communicate to audiences in the vicinity and make your messaging relevant to specific immediate circumstances.
Cost-effective – LED signs are energy-efficient and have a longer lifespan than traditional signage options. It translates into cost savings, as you spend less on maintenance and replacement.
Versatility – content is customizable. You can easily change and update your messages, adapt your advertising campaigns, and tailor the content to suit specific audiences or events.
Data-driven decision-making – sign providers offer analytics and reporting tools that provide valuable insights into customer engagement, foot traffic, and return on investment (ROI). This data helps you make informed decisions to optimize your advertising strategies.
Outdoor LED signs Little Rock
Outdoor LED signs offer businesses a compelling and impactful advertising solution. With their environmental ruggedness, eye-catching displays, and ability to reach a larger audience, they play a vital role in enhancing brand visibility, driving customer engagement, and ultimately contributing to organic growth.
LED signs have become a powerful tool for businesses looking to maximize their local visibility and reach. With bright and vibrant displays, they can effortlessly capture attention to make a lasting impression.
One of the key advantages of outdoor LED signs is their ability to withstand various weather conditions. They can withstand rain, wind, snow, and other natural elements, ensuring consistent performance year-round.
The dynamic nature of outdoor LED signs allows businesses deliver their messaging in multiple content formats. Moving texts, real-life images, and videos are much more effective at attracting attention. You have flexibility and versatility in content creation.
Once strategically placed in high-traffic areas, outdoor signs draw the attention of motorists and pedestrians, creating a broad reach. Although it may not immediately translate into foot traffic or sales, the exposure your brand receives crates an impact that will convert to future actions by the audience.
Outdoor LED signs offer easy content management. With user-friendly software, businesses can quickly update and modify their messages, ensuring their signage remains relevant. It allows for timely promotions, real-time updates, and the ability to tailor messages to specific target audiences.
LED Craft manufactures high-quality outdoor signs for optimal viewing comfort, visibility, and impact. Our outdoor products range from large stadium signs to gas station signs, designed with the latest LED technology. Maximize your reach, optimize brand exposure, and create high-visibility with data-driven signage solutions.
Indoor LED signs Little Rock
Enhance the visitor experience with indoor LED signs. They can greet, instruct, remind, announce, and inform more efficiently and effectively. You can convey information specific to the location, products, or services within a building. Streamlined automated messaging is impactful and cost-effective.
Digital presence is indispensable in today's cross-channel retail. Indoor signs can connect the online world to the in-store experience by bringing digital sign-ups, QR scanning, catalog browsing, opinion polls, self-checkout, self-check-ins, and wayfinding.
They can create immersive environments. With their high-resolution displays and vibrant colors, these signs can play videos, ambient visuals, and a series of digital artwork. Indoor signs can consolidate communication in retail stores, lobbies, conference rooms, hospitals, schools, and entertainment venues without print material and staff. You can update content in real-time, making them ideal for emergency communication and staff notices.
Indoor LED signs also offer opportunities for interactivity. With the integration of touchscreens or interactive elements, businesses can encourage customer engagement, provide interactive wayfinding, showcase interactive menus, or gather valuable data through customer feedback and surveys.
Equipped with scheduling and content management features, organizations can schedule content for designated times, ensuring targeted messaging to different audiences throughout the day. Centralized control systems allow for easy management and monitoring of multiple signs across a building.
We design ultra-modern and sleek LED signs for various indoor configurations and spaces. Create engaging indoor spaces that communicate better with visitors and staff.
Installation
We provide diverse installation choices to cater to your needs. As a part of our comprehensive service, we offer assistance with permits to ensure compliance with zoning regulations during the sign installation process. Moreover, our maintenance service extends for years beyond the initial purchase, guaranteeing ongoing support and upkeep.
Our up-to-date traffic counts and ROI reports help you make well-informed decisions about strategic locations to place your sign in your locality.
LED signs dimensions
Your target audience, type of sign, and content will determine the dimensions of your sign. Different dimensions require different specifications, such as pixel pitch, matrix, and resolution, to ensure optimal visual quality. Our team of sign experts will assist you in designing the specifications to achieve your marketing goals. We build everything from mega signs to mini signs for a wide range of industries and organizations.
Cost of LED signs in Little Rock
We sell our signs directly to end users and distributors without intermediaries, which means you get unmatched competitive prices for high-quality products and sizable discounts for bulk orders. Our flexible financing options through CIT offer a pocket-friendly purchasing process. There's no need not to hold back on your advertising campaigns or compromise the quality of your signs due to limited cash flow. Get a free quote from LED Craft for your sign today!
Why LED Craft?
At LED Craft, we utilize advanced LED technology to manufacture a range of signs and digital displays. Our services extend beyond hardware to content management features and high-end graphics for visually stunning, multi-functional displays. Our art rendering services connect you with industry professionals who can assist you in your digital advertising campaigns.
As a full-service sign company, we offer consultation, sign design, engineering, installation, and maintenance. We provide maintenance and servicing years after the initial purchase.
Our personalized outdoor and indoor signage solutions cater to your brand and marketing objectives. From custom designs to turn-key signage retrofit projects, we strive to meet your unique requirements while helping you lower running costs. We also provide traffic count and ROI reports for data-driven decision-making.
Loved and trusted by industry leaders
"The sign is awesome. Customers have commented how much easier it is to find us off of Route 106, now that the sign is up. They enjoy the marketing notes and promotions that we post on the sign each day. The sign is a hit with all of our old & new customers -Thank you"
"We recently changed our main entrance from the west to the south after building a new auditorium. We added this sign at the new entrance. Almost everyone uses that entrance now, so our messages are seen much more often. Several in the community have indicated how nice the sign is."
Sammy W.
First Baptist Church
"Our new sign is the talk of our town. Our members have been engaged by people they work with and business people in the area about the church with the "fancy light up sign" Also, had an increase in walk in visitors who say they saw the sign, and had never even noticed there was a church here. We are very pleased."
"I cannot express enough the positive impact our new LED sign has made. We get comments ranging from "It's about time we got with it" to "Our church is the talk of Bella Vista!" I do believe that thanks to our "state of the art" sign that we will see a significant impact on our future attendance. Thank you for making our church one to come in and explore all God has to offer."
Bob W.
Bella Vista Christian Church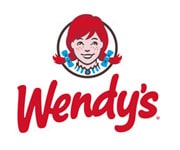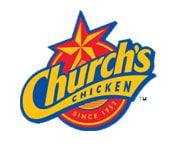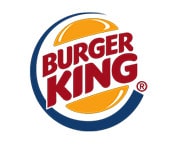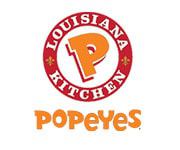 Frequently asked questions
Why Choose LED Craft
As suppliers of church LED signs, we sell directly to end users and distributors with no mediator involved.
We offer attractive discounts for bulk orders
In addition to manufacturing, we provide other services such as content management. If you are in need of premium graphical content, we have partners who will do a great job for you.
LED Craft uses the latest technology in manufacturing its LED displays and thereby produces the best quality LED screens available in the market.
If you want to talk to us about Digital Billboards for your business,
or you just want to say hello, we'd love to hear from you
Call us today on (844) 533-2723 or send us a message