LED Signs Springfield
Gain a winning edge
With our LED Signs
Transform your business image with a creative LED sign!
LED Craft Inc is a digital sign company loved and trusted by industry leaders! Get world class support from our team of consultants dedicated towards crafting strategic digital signage solutions for your company. From consultation to sign design, engineering, traffic count and ROI report, we provide assistance with it all!
What are LED signs?
LED signs are digital displays that are made up of individual panels or modules that result in a finished digital signage in any desired size. LED Craft Inc manufactures full color LED lighted signs in 2×8, 3×8, 4×8 and many more sizes to suit the requirements of each business in Springfield MO. Each module has LEDs arranged in clusters, which are known as pixels – which are the foundation for content creation. A high-quality sign must have at least 3 diodes per pixel – one red, one green and one blue.
LED Signs in Springfield
LED signs Springfield will help your business reach a wider market when placed in strategic locations. These custom signs can also be used to inform your target market about new products, any promotions, and other business-related information. Full color digital displays serve the purpose of advertising a brand, creating awareness, engaging with consumers and interacting with them. Grow your business and reach heights in Springfield MO with digital signage solutions from LED Craft Inc.
Indoor LED signs
Indoor digital signage is useful in malls, stores, restaurants, hotels, hospitals, and almost every other industry. These signage solutions are easy to reach a large audience and has greater operational value. Within a workplace, indoor digital displays can improve the communication amongst employees and boost their morale and performance. The highly customizable screens allow businesses to alter the material as many times as one needs. Thus, giving maximum flexibility for businesses to keep varying their content and keeping viewers engaged with fresh content regularly.
Outdoor LED signs
Outdoor LED signs are a must-have in order to reach a large market and create awareness. Digital billboards placed on busy streets and highways will work wonders in increasing sales for a business as compared to other traditional methods of advertising. The primary reason being the ability to change the content on a digital display with just a few clicks. Business owners can ensure their customers are engaged by displaying new and interesting product/service-related information on the LED sign. The advertisements can also be scheduled based on different demographics such as school hours and office hours, so as to ensure more targeted marketing.
Benefits of LED signs
LED signs are cost-effective as they use energy efficient bulbs and can last longer.
Digital displays are easy to install as they require just a power outlet and a facility to mount the display.
Custom signs can help a business cater to a variety of situations as per their requirements.
Loved and trusted by industry leaders
"The sign is awesome. Customers have commented how much easier it is to find us off of Route 106, now that the sign is up. They enjoy the marketing notes and promotions that we post on the sign each day. The sign is a hit with all of our old & new customers -Thank you"
"We recently changed our main entrance from the west to the south after building a new auditorium. We added this sign at the new entrance. Almost everyone uses that entrance now, so our messages are seen much more often. Several in the community have indicated how nice the sign is."
Sammy W.
First Baptist Church
"Our new sign is the talk of our town. Our members have been engaged by people they work with and business people in the area about the church with the "fancy light up sign" Also, had an increase in walk in visitors who say they saw the sign, and had never even noticed there was a church here. We are very pleased."
"I cannot express enough the positive impact our new LED sign has made. We get comments ranging from "It's about time we got with it" to "Our church is the talk of Bella Vista!" I do believe that thanks to our "state of the art" sign that we will see a significant impact on our future attendance. Thank you for making our church one to come in and explore all God has to offer."
Bob W.
Bella Vista Christian Church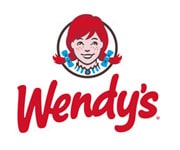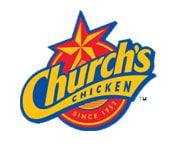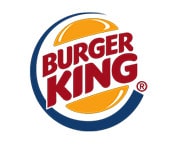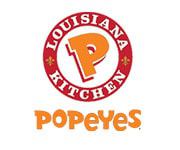 Frequently asked questions
Why Choose LED Craft
As suppliers of church LED signs, we sell directly to end users and distributors with no mediator involved.
We offer attractive discounts for bulk orders
In addition to manufacturing, we provide other services such as content management. If you are in need of premium graphical content, we have partners who will do a great job for you.
LED Craft uses the latest technology in manufacturing its LED displays and thereby produces the best quality LED screens available in the market.
If you want to talk to us about Digital Billboards for your business,
or you just want to say hello, we'd love to hear from you
Call us today on (844) 533-2723 or send us a message